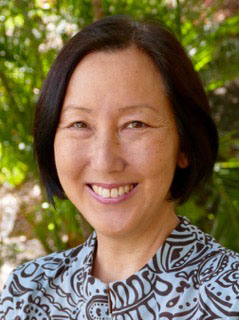 Trying times like these require us to muster the strength and resolve to overcome the tragic and disruptive impacts of the novel coronavirus pandemic. We hope that you and your families remain safe and well. All of us at the Asian American Studies Center are working remotely while our Library/Reading Room and physical offices remain closed to the public until further notice. Please check the UCLA COVID-19 website for up-to-date information on the campus situation.
We continue our work in spite of the pandemic and in response to the xenophobia that has been emerging alongside it. In particular, we will be working on educational materials to raise awareness of the history and dangers of racial scapegoating. Words matter. This disease does not discriminate. It will take all of us working together across state and national boundaries to quell the worldwide problem of COVID-19.
In the meantime, let's continue to practice kindness and compassion as we navigate the day-to-day challenges ahead.
With warm regards,
Karen