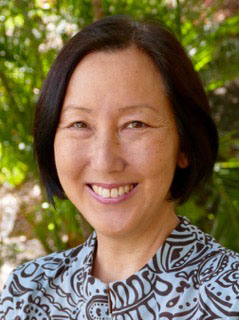 Dear AASC friends, colleagues, and supporters:
What can we do in the face of violence, variants, and rollbacks on rights and liberties? As Asian American Studies has taught us, we can draw strength and wisdom from our personal and collective pasts to think critically about the issues of the present and to work towards creating a better future. And here at the Center, we have been focused on doing just that.
Last year, we launched the AAPI Policy Initiative to address the impact and fallout of the pandemic on AAPI communities. Eighteen members of our faculty and their students across the UCLA campus have been conducting research and formulating recommendations for advocacy and policy change related to health, immigration, housing, the economy, and addressing anti-Asian hate. The first of these policy reports, specifically on Asian American businesses, are available on our website. The research findings from the other reports will be released at a policy summit in the fall. We invite you learn more about the initiative and join us (stay tuned for details!).
This year, we received state funding for the AAPI Multimedia Textbook to educate high school students and the general public about the AAPI experience and our contributions to American society -- past, present, and possible. As a free, open-access resource, we are looking to meet the need for ethnic studies resources, as well as to bring the stories of our communities into more classrooms and into every home. We are grateful to the California Asian American & Pacific Islander Legislative Caucus and our donors and contributors for their support on both initiatives.
These efforts will set a foundation for the next generation of change makers and open up unlimited possibilities for the future. We are grateful for your support and trust in these endeavors. We hope you will continue to join us on this path as we work to expand what we are collectively able to see, do, and imagine.
With warm regards,
Karen