Professors Lee Ann Wang and Robert T. Teranishi selected for the 2020-21 C. Doris and Toshio Hoshide Distinguished Teaching Prize in Asian American Studies
Dear Alumni and Friends,
I am very pleased to announce that Assistant Professor Lee Ann Wang of the Department of Asian American Studies and Professor Robert T. Teranishi of the Department of Education, both members of the AASC's Faculty Advisory Committee, are the 2020-21 recipients of the C. Doris and Toshio Hoshide Distinguished Teaching Prize in Asian American Studies at UCLA.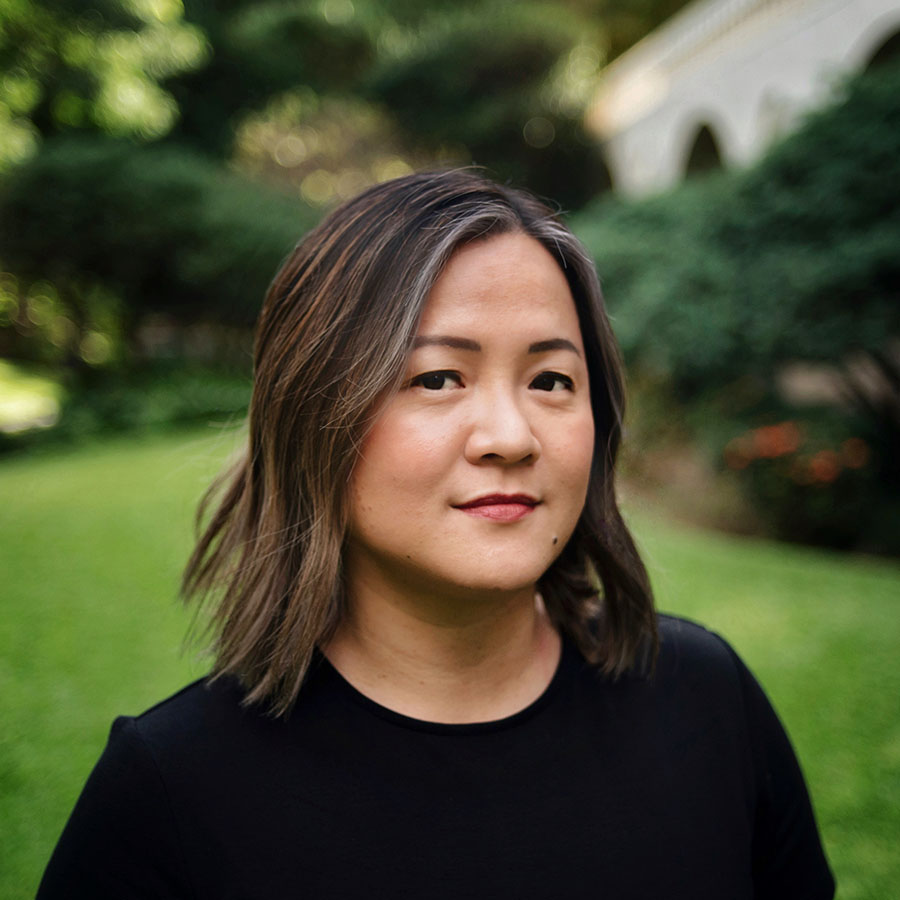 Dr. Wang is a Professor of Asian American Studies and Social Welfare at the Luskin School of Public Affairs. Her current work is an ethnographic study of immigration law and enforcement at the site of gender and sexual violence, focusing on the work of service providers and legal advocates with Asian immigrant women and their communities. She examines how the law writes and maintains the meaning of protection under the Violence Against Women Act's immigration provisions, the enlistment of the non-citizen legal subject towards policing, accumulative cooperation, and the visa petition's role in neoliberal punishment practices. She received her Ph.D. in American culture and Asian Pacific Islander American Studies from the University of Michigan, Ann Arbor.
Colleagues expressed how Professor Wang holds a real talent for engaging her students on challenging content. In both her large lecture courses and small seminars, her course evaluations are stellar (averaging just shy of a perfect 9 on a 9-point scale) with student written comments expressing how her classes have greatly expanded their knowledge of immigration and law. In addition to her course offerings, she has become a popular mentor to both undergraduate and graduate students. Outside of her academic advising, she actively works with students to provide venues to practice self-care and healing. Due to the unfortunate rise of anti-Asian hate that we have witnessed over the past year and a half, our Asian American students have been suffering from higher rates of trauma, anxiety and other mental health challenges. She has actively participated in events on campus that focus on responding to violence and trauma. These spaces have been invaluable to our students who struggle to balance their own mental health and that of their larger Asian American community.
"I enjoyed Dr. Wang classes so much that as soon as the quarter ended, I filed 3 petitions to declare Asian American Studies as my third major and stayed a fifth year to conduct my senior thesis on the legal system. If not for Dr. Wang, I would not be able to be where I am today. She has changed my life, and now I want to do the same for others," said one student. Another student addedm "I've recommended Professor Wang to everyone who has asked me for class recommendations and everyone who takes her class become smitten and inspired by her ability to animate and enliven the academic subject. I left each class intellectually stimulated and always anticipating the next." Students described Professor Wang as a compassionate teacher, mentor and friend who truly cares for the learning of her students both inside and outside of the classroom.
Dr. Teranishi is a Professor of Social Science and Comparative Education, the Morgan and Helen Chu Endowed Chair in Asian American Studies, and co-director for the Institute for Immigration, Globalization and Education at UCLA. His research is broadly focused on race, ethnicity, and the stratification of college opportunity. His work has been influential to federal, state, and institution policy related to college access and affordability. He has provided congressional testimony regarding the Higher Education Reauthorization Act and No Child Left Behind, informed state policy decisions related to selective college admissions, and his research has been solicited to inform U.S. Supreme Court decisions on affirmative action and school desegregation. He received his Ph.D. in Higher Education and Organizational Change from UCLA.
Colleagues and students compellingly expressed how Professor Teranishi was well deserving of receiving the Hoshide Award and how he "has a gift for developing connections between course material and life outside the classroom," said a colleague. One student noted, "Professor Teranishi invited me to discuss and reflect upon my Asian American identity and experience in a way I hadn't before. For the first time, I discovered a passion for thinking, researching, writing, and talking about the AAPI community. Personally, he's facilitated three of the most engaged classes I've been a part of. I've kept in touch with many of my peers and that's all thanks to the community he created." Moreover, another colleague described his ability to connect research to teaching in ways that makes the subject content relevant to the lives of students—in other words, a transformative classroom experience.
Students shared how Professor Teranishi also served as an extraordinary mentor and a source of consistent support for countless students. As one student noted, "As a faculty of color, he is keenly aware of institutional barriers underrepresented students face when navigating college and graduate school. This includes meeting with students outside of class to discuss their own research and graduate career aspirations. As a result, many of his students, especially Asian Americans, have received prestigious fellowships and tenured track positions."
The late C. Doris Hoshide, Class of 1934, of Rockville, MD established the teaching prize to annually recognize an outstanding professor in Asian American Studies. She and her late husband were longtime supporters of Asian American Studies at UCLA. The Hoshide Prize includes a one-thousand-dollar award.
Please join me in congratulating Professors Wang and Teranishi!
Best wishes,
Karen Umemoto