2020-21 Don T. Nakanishi Award for Outstanding Engaged Scholarship Awarded to Graduate Student Josephine Ong and Undergraduate Student Ngoc Thi Hong Nguyen
Dear Colleagues, Alumni, and Friends,
I am very pleased to announce that Graduate Student Josephine Ong and Undergraduate Student Ngoc Thi Hong Nguyen are the recipients of the 2020-21 Don T. Nakanishi Award for Outstanding Engaged Scholarship in Asian American and Pacific Islander Studies at UCLA.
Graduate Recipient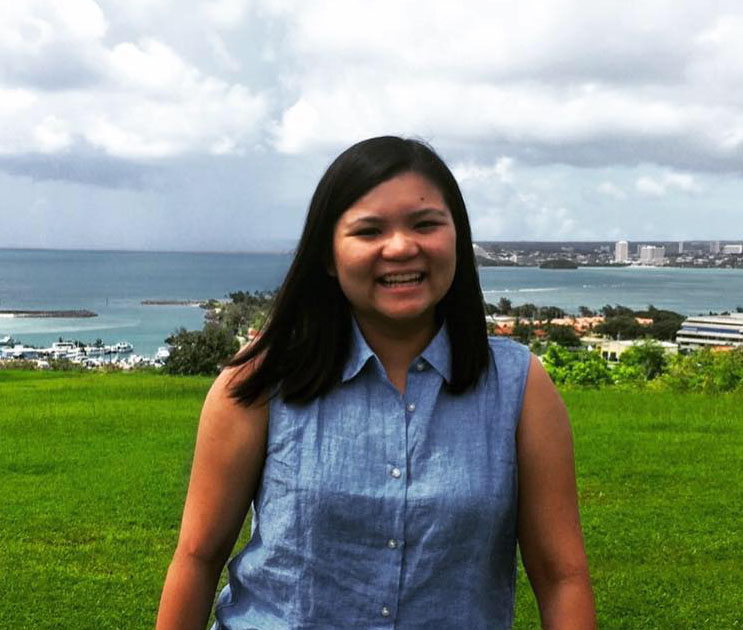 Josephine Ong is a Ph.D. student in Gender Studies at UCLA and a Chinese-Filipino activist-scholar that grew up in Guahan/Guam. Motivated by her experiences living and organizing under U.S. military occupation of Guahan, Josephine's research focuses on Asian American and Pacific Islander histories, Indigenous and Women of Color Feminisms, Carceral Studies, and Feminist Archival Studies. As a graduate of UCLA's Asian American Studies Master's program, Josephine published her thesis about the Filipino revolutionary hero Apoliniario Mabini's incarceration in Guahan and Filipino settlers' efforts to memorialize him.
Currently, Josephine is working on a project about Chamorro-Filipino feminist solidarities and activist histories that untangle global and carceral articulations of U.S. empire that come together in Guahan. With regards to her community work, Josephine has been an active member of Independent Guahan's Research Committee, founding member of Fiipinos for Guahan, and has been interviewed by the local newspapers Marianas Variety, KUAM, and Guam Daily Post for her activism. Those who nominated Josephine highly regarded her for her deep commitment and solidarity work with Chamorro and Filipino feminist organizers to build coalitions that address historical and colonial divisions between their communities. Moreover, they acknowledged her groundbreaking and impactful research agenda. "What makes Josephine an unusually inspiring scholar and academic is that her intellectual work is not a solipsistic enterprise; rather, it is a part of larger collective project that is deeply embedded in and informed by her commitment to liberation for Guam," said a nominator.
Josephine is a leading figure in Filipino/a organizing in Guahan. She has been particularly effective and skilled at building coalitions between Filipino/a and Chamorro communities, which is a complex endeavor that requires deep analysis of conjoined but unequal histories of colonization, and a critique of Filipino/a investments in settler colonialism. Josephine has worked alongside Chamorro activists to protect sites of cultural, spiritual, and environmental significance in Guam, which has meant organizing and engaging in dozens of direct actions, writing op-ed and popular press pieces, creating and running workshops and community presentations. Josephine has convened many virtual and in-person events about prejudice, solidarity, and decolonization. The Guahan local media frequently covers the sessions, thereby demonstrating Josephine's efforts to reach as broad an audience as possible. She even participates in educational programs by Independent Guahan, another organization dedicated to the decolonization of Guam. Her support of a range of feminist and indigenous coalitions in and beyond UCLA embodies the very best in community outreach. With the Nakanishi Award we recognize her tremendous research, activism, and organizing efforts that exemplify extraordinary engaged Asian American Pacific Islander Studies scholarship.
Undergraduate Recipient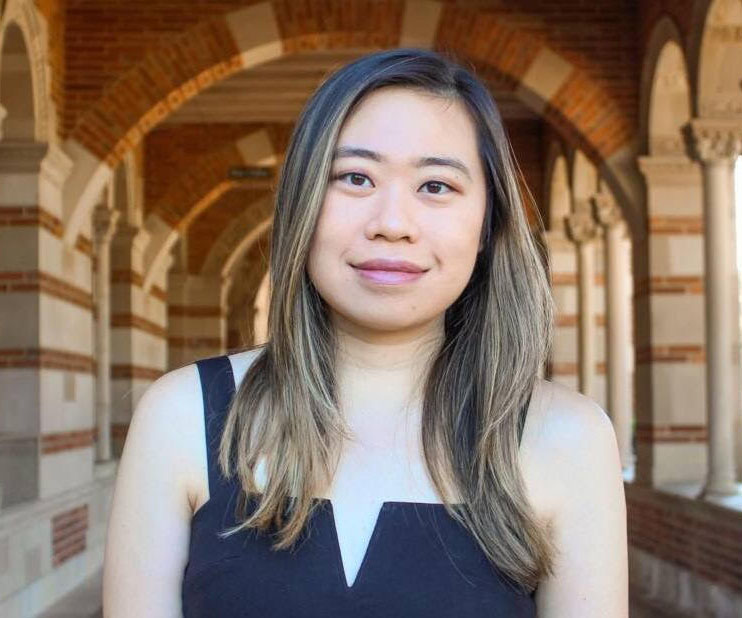 Ngoc Thi Hong Nguyen graduated this June 2021 with a B.A. in International Development Studies, Sociology, and Asian American Studies from UCLA. This Fall, she will begin a full-time, paid placement with the Cleveland Foundation Public Service Fellowship. This fellowship provides emerging young leaders with an opportunity to jumpstart their careers in public service by working closely with diverse public leaders in the city. Those who nominated Ngoc underscored her extraordinary dedication and ability to build bridges between UCLA and Asian American and Pacific Islander communities through her work with Thai CDC and Nikkei Progressives. They also recognized her tireless student organizing, activism, and work with the Los Angeles Mayor's Office of Budget and Innovation, the Alliances for Children's Rights, the Stanley Mosk Courthouse, and the U.S. Department of Labor Solicitor's Office. As one nominator said, "She has a deep commitment to community organizing and social justice and is the kind of undergraduate student that truly exemplifies the late Professor Nakanishi's groundbreaking legacy in promoting engagement scholarship."
On campus, Ngoc spearheaded the Southeast Asian Students for Organizing (SEASON) Conference, a three-day national conference held at UCLA in late February 2020. Ngoc worked tirelessly with other student leaders to put together an impressive schedule of keynote lectures, panels and workshops which convened over 150 students from around the country to discuss pressing issues facing Southeast Asian communities, including deportation, outreach for the 2020 Census and social justice.
During her internship Nikkei Progressives, Ngoc helped devise creative solutions to support the organization's capacity to meet the challenges of the COVID19 pandemic. This included facilitating a dynamic online community discussion with organizational leaders and members and developing eye-catching graphics to boost their social media presence. Even after her course commitment ended, Ngoc continues to support the community work of Nikkei Progressives by volunteering in their campaign to assist Southeast Asian refugees in detention centers. Since April 2020, Ngoc worked tirelessly in helping Thai CDC prepare for an upcoming exhibit be held at the Museum of Social Justice. This exhibit will commemorate the 25th anniversary of the Thai El Monte Garment Workers case, which is the first case of transnational human trafficking since slavery was abolished by Congress 155 years ago. She has been participating in collaborative planning meetings, organizing archival materials, and writing copy for museum booklets. She has also received several honors and awards in support of her senior thesis, including designation as a 2020-21 UCLA Undergraduate Research Scholar. The title of her project is, "Hidden in Plain Sight: On the Legal and Grassroots Organizing against Thai Labor Trafficking in the United States," which focuses on the role of grassroots organizing in the El Monte case by exploring questions regarding labor laws and rights of immigrant communities. She hopes that her project will bring light to challenges that the Thai community experiences and promote effective change.
It is the pleasure of the Asian American Studies Center to recognize Josephine Ong and Ngoc Thi Hong Nguyen for their outstanding practical research, publications, teaching, training, and educational service to Asian American and Pacific Islander communities.
Through the generosity of UCLA faculty, students, staff, and alumni as well as community leaders, an endowment was established that honors the late Professor Emeritus Don T. Nakanishi, who served on the UCLA faculty for thirty-five years and who ably directed the Asian American Studies Center from 1990-2010. Among his invaluable contributions to Asian American Studies, Professor Nakanishi co-founded two, national publications: Amerasia Journal (1971) and AAPI Nexus Journal: Asian American and Pacific Islander Policy, Practice, and Community Research (2003). Professor Nakanishi published widely in the areas of Asian American politics and education, mentored thousands of students, and provided professional and community-based service locally, nationally, and internationally.
The Nakanishi Award includes a $2,500 cash prize award for each recipient. The award rotates annually between faculty and students. The faculty award will be given during the 2021-2022 academic year.
Please join us in congratulating Josephine Ong and Ngoc Thi Hong Nguyen!
Best wishes,
Karen Umemoto
Director & Professor