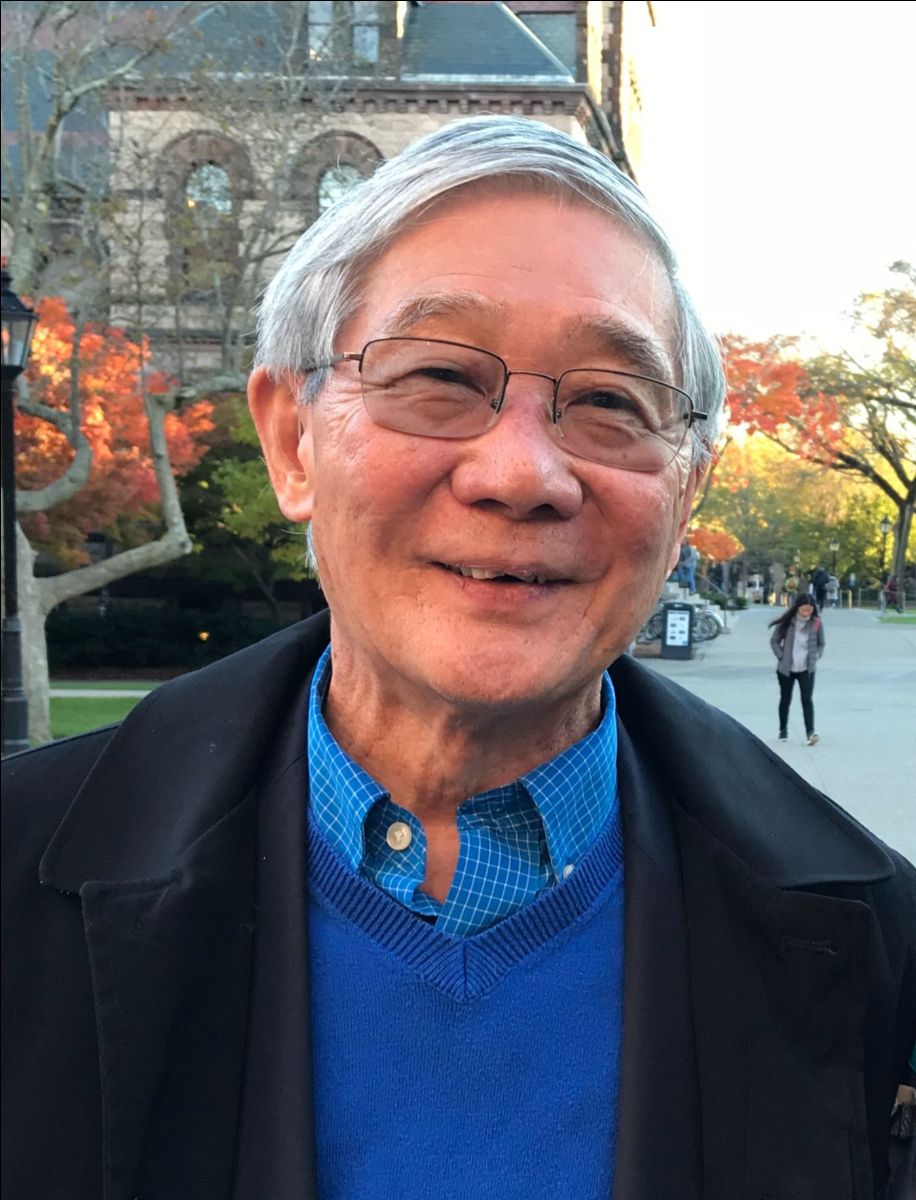 Remembering Franklin Odo
May 6, 1939 - September 28, 2022
The UCLA Asian American Studies Center is deeply saddened by the passing of co-founder Dr. Franklin Odo.
"He was witty, warm and wondrous. His self-deprecating humor belied the tremendous impact that he had as one of the most influential figures in the field of Asian American Studies as a mentor, network weaver and an institution builder. He molded spaces of education so that we can do the work of Asian American Studies in the classroom, in the community, in exhibition halls and historic sites across the country. Franklin, we honor you and we miss you," said Director and Professor Karen Umemoto.
Born on a farm in Hawaii Kai, Franklin Odo left the islands for Princeton where he would receive his Bachelor's and Doctoral degrees and a Master's from Harvard. As an East Asian Studies scholar specializing in modern Japan, he began his academic career on the faculty of Occidental College in 1968 while working to complete his dissertation. The Civil Rights, Third World and Asian American movements transformed his life and with support and encouragement from his wife, Enid, he became more directly involved. He made a decisive pivot from Asian Studies to Asian American Studies when he left Occidental College to become the Curriculum Coordinator at the UCLA Asian American Studies Center in its infancy in 1970. There he also contributed as a co-editor of Roots: An Asian American Reader (1971), which became the first published reader in the field. It was the first of many important publications including No Sword to Bury: Japanese Americans in Hawai'i During World War II (2003) and Voices from the Canefields: Folksongs from Japanese immigrant workers in Hawaii (2013) along with edited volumes such as the Columbia Documentary History of the Asian American Experience (2003) and Finding a Path Forward: Asian American Pacific Islander National Historic Landmarks Theme Study (2017).
Perhaps where his contributions were most impactful was in building and catalyzing Asian American studies programs across the United States. In 1972, he led the establishment of Asian and Asian American Studies at the California State University at Long Beach before returning to Hawaii in 1978 where he was instrumental in building Ethnic Studies as its Director at the University of Hawai'i at Manoa. He nurtured faculty in their professional careers while giving them the protection to engage with the community in the various struggles and campaigns that activists were waging at that time. In 1994, he left Hawai'i and over the next several years taught as a visiting professor at Columbia University, Princeton, Hunter College and the University of Pennsylvania.
Franklin described his modus operandi: scope out the situation, see who's amenable to what kinds of arguments, direct your attention to those who can make a difference and facilitate institutional change. And he did. In 1997, he was appointed the Director of the Asian Pacific American Center at the Smithsonian Institution where he spent 15 years bringing Asian American history to a global audience. With initially only himself and a part-time staffer, he worked with those sympathetic to the inclusion of people of color in the nation's official museum of history. He helped to diversify the staff, the content of exhibitions, the texts of publications and the attention of its constellation of museums. He paved the way for exhibitions on Chinese Americans, Korean Americans, Pilipino Americans, Japanese in Hawai'i and others to follow.
Not only did he build and shape Asian American Studies institutions, but he also influenced the lives of countless students, faculty, staff and community members. In his last years at Amherst College, for example, he taught as the John Woodruff Simpson Lecturer in American Studies to students who stood up and fought for the expansion of Asian American Studies and helped establish the Asian American Studies Initiative Fund. And all the while he continued to write. The Center's Roots publication will be reprinted soon with a new section introduction written by each of the original co-editors. Franklin closes his Roots section introduction with these words:
"All power to the people" may have devolved to "more power to more people" and "don't trust anyone over thirty" now sees young progressives relying on septuagenarian democratic socialists. And what to us were glaring flaws in international capitalism with its wars and inequities have grown exponentially into obscene inequities both within and among nations. The field of Asian American Studies has developed beyond our original wildest dreams. And some of the gains may have been problematic. The cynics in our midst might remind us to "be careful what you wish for." But we knew then that progress was not linear and that the struggle would be ongoing. Some things we got right.
Franklin, may you rest in peace and in the power you have passed on to us all. The UCLA Asian American Studies Center joins countless individuals and organizations in offering our heartfelt condolences to his family and friends.