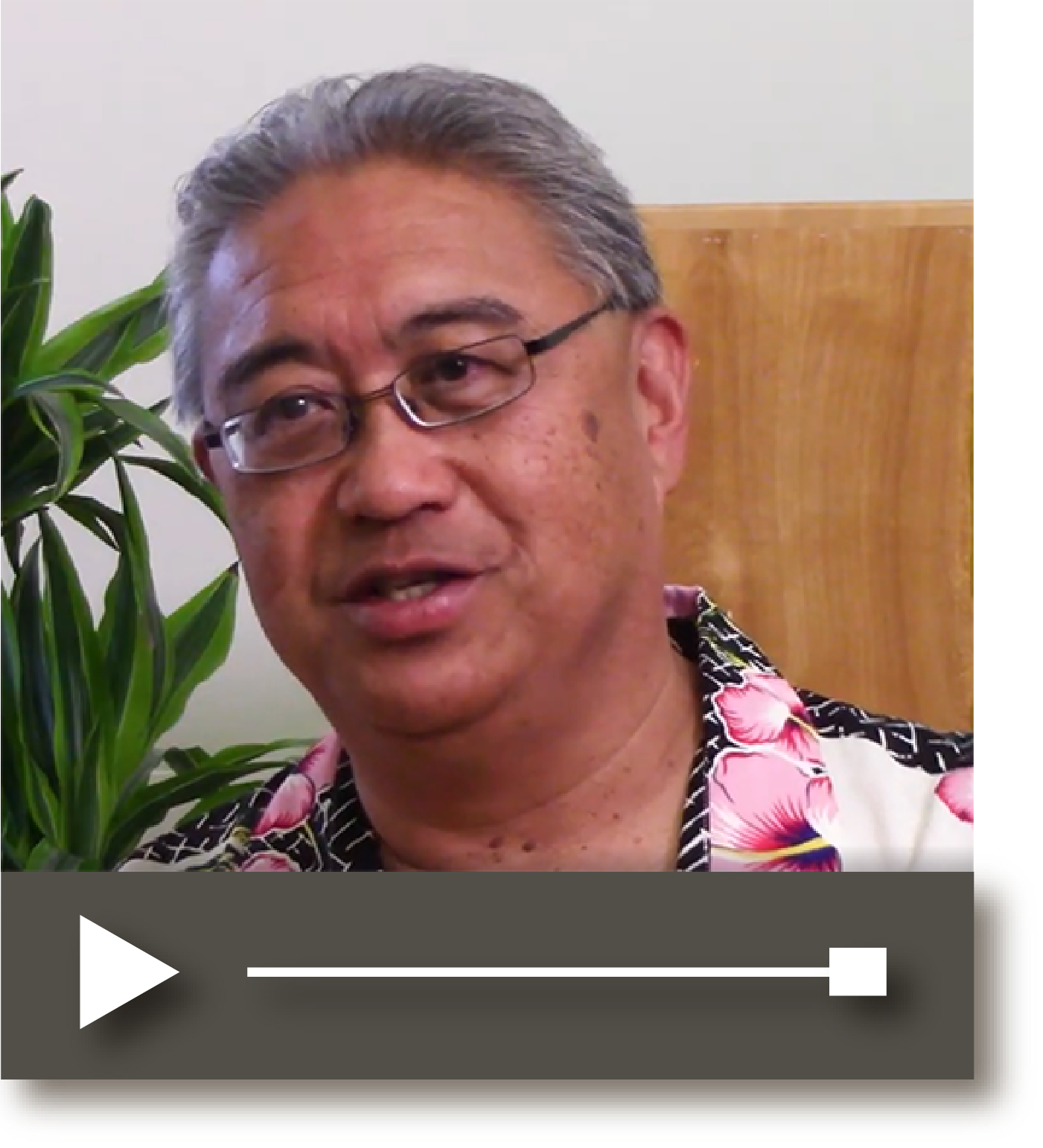 A Los Angeles native who attended California State University, Dominguez Hills as an undergraduate, Florante Ibanez has played a crucial role in documenting the history and experiences of Asian Americans as a librarian and archivist. Along with his involvement with a number of international, national, and local Filipino American community organizations, Ibanez helped found UCLA Samahang Pilipino while working on the staff of the UCLA Asian American Studies Center; later, at the University of California, Irvine, he was a co-founder of UCI Kababayan and advocated for the creation of the UCI Cross Cultural Center. Staff Librarian at Loyola Law School, Ibanez has served as President of the Asian Pacific American Librarians Association and was appointed to the California Library Services Board in 2014 by Governor Jerry Brown.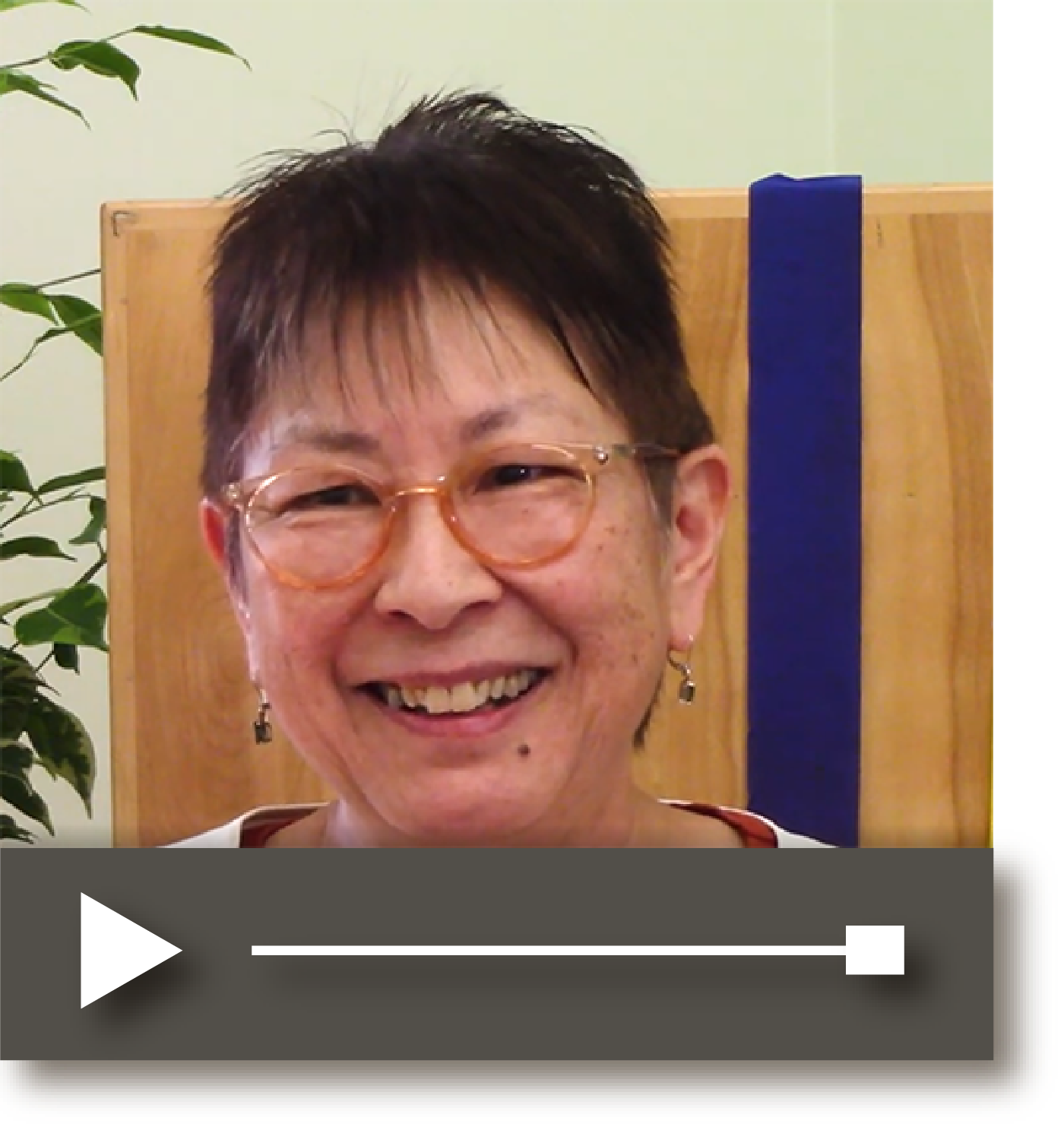 Born in the Los Angeles suburb of Altadena, Mary Uyematsu Kao attended UCLA during the struggle to establish Asian American Studies on campus. Kao has been long associated with the Center, working for 30 years at the AASC in a variety of capacities before retiring in 2018. She is known for her graphic design work for AASC Press publications, especially Amerasia Journal. In addition to being on staff at the Center, Kao is known for role as an activist as well as a photographer documenting Asian American community events in southern California and far beyond.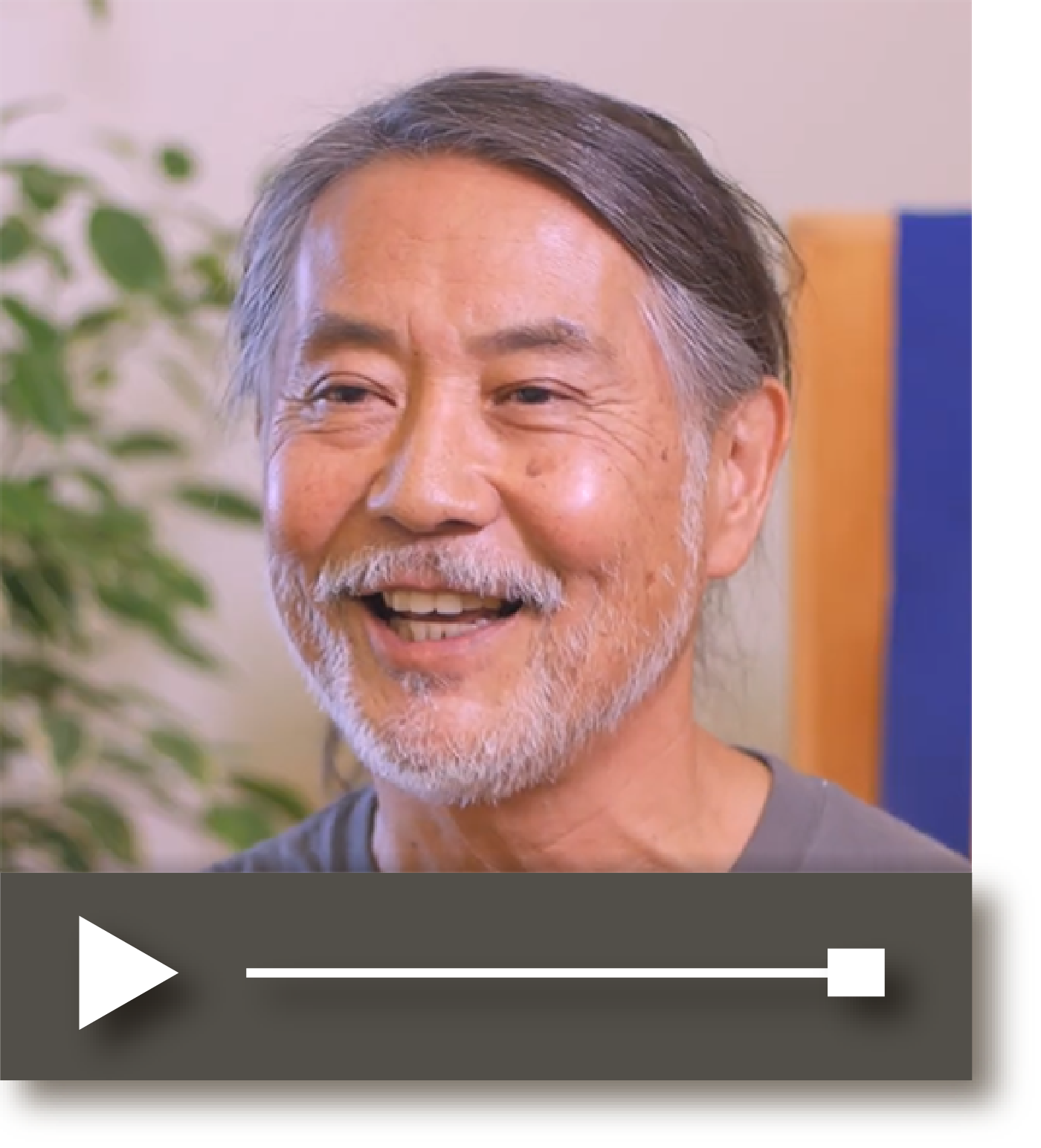 Born in San Jose, California, Duane Kubo was a presence the Asian American Studies Center as it was being formed and a contributor to Gidra. Studying film as a UCLA undergraduate, Kubo was one of the co-founders of Visual Communications and became a prominent filmmaker. After moving back to the Bay Area in 1982, Kubo taught ethnic studies and served as Dean of Intercultural and International Studies at De Anza College. Currently, Kubo has been active in Asian American community media in Silicon Valley, heading the J-Town Community TV YouTube channel and the J-Town FilmFest.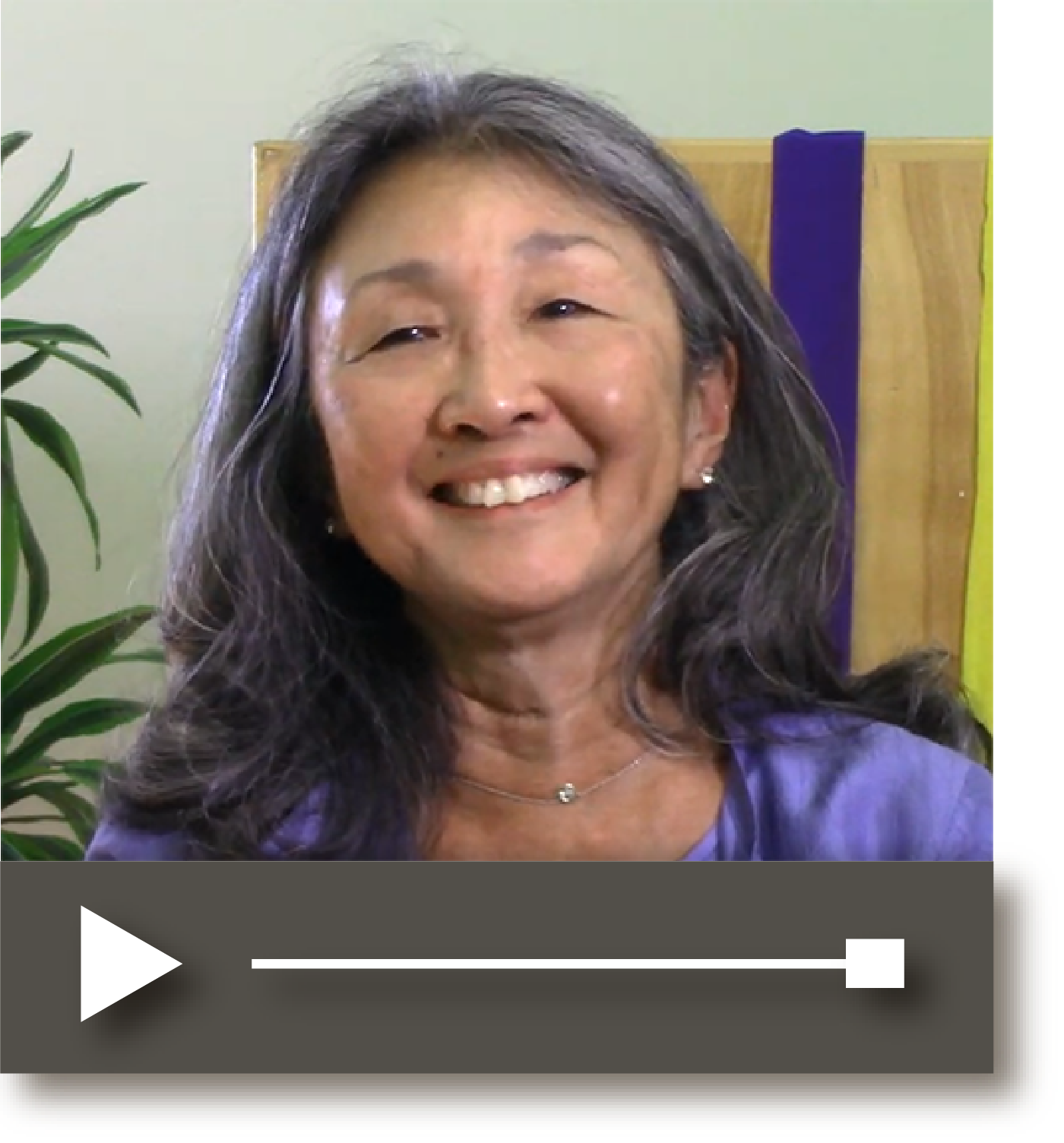 A sansei born in Los Angeles, Carol Mochizuki helped found the UCLA Asian American Studies Center and was a member of the editorial staff of the seminal newspaper Gidra while attending UCLA. After graduating from UCLA, Mochizuki earned a pharmacy degree from UC San Francisco, where she helped start an Asian Health Caucus. While working professionally as a pharmacist in Los Angeles, Mochizuki joined Asian American Drug Abuse Program (AADAP), becoming President of the Board of Directors from 1985-1986. She has also been an active member of the Asian Pacific Alumni-UCLA.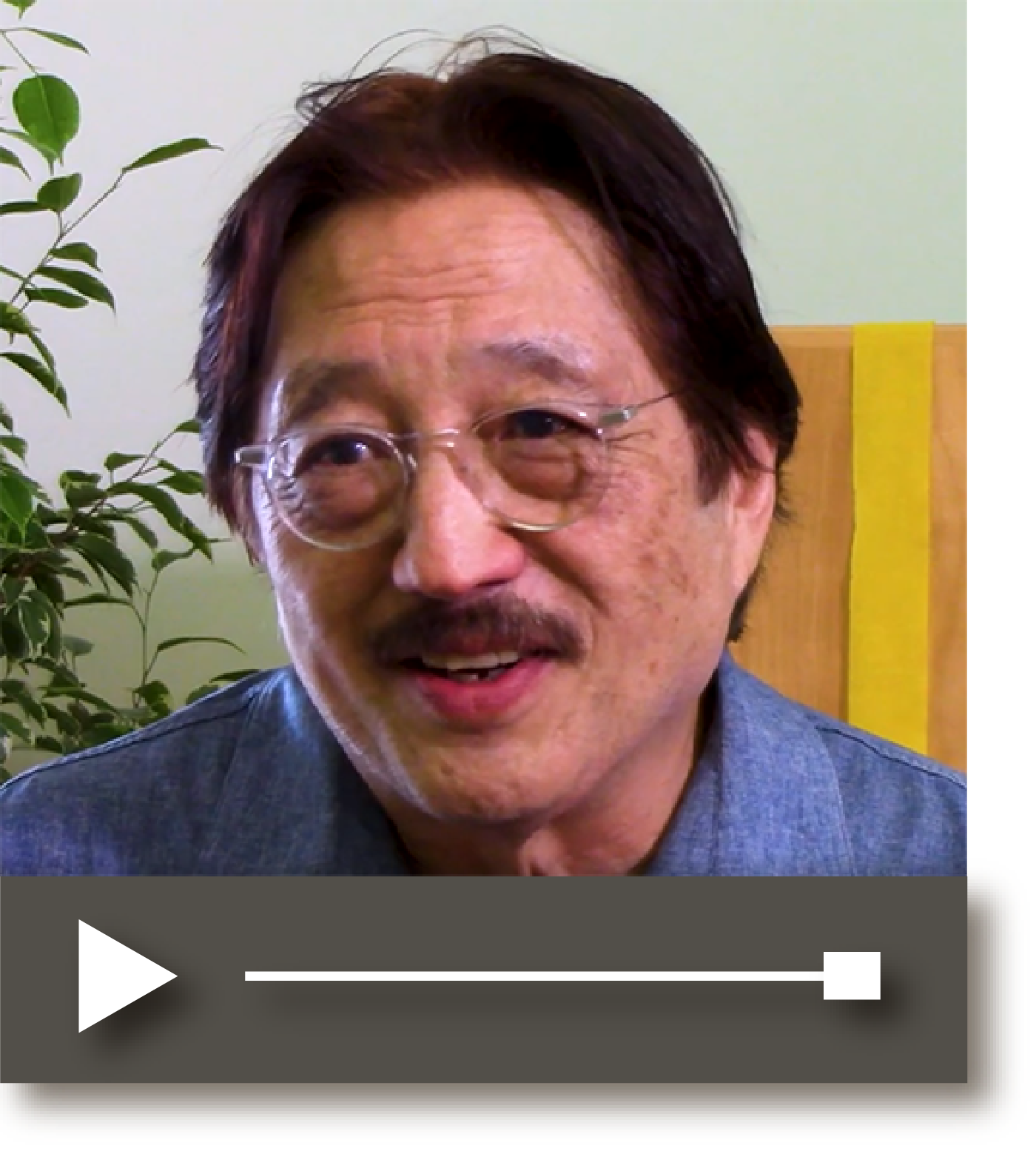 Born in Tsuyama, Japan in 1947, Ichiro Mike Murase moved with his Kibei-Nisei family to Los Angeles when he was nine years of age. Murase was one of the founders of the UCLA Asian American Studies Center, as well as serving as President of Nisei Bruin Club while he was an undergraduate at UCLA in the late 1960s. As an activist, attorney, administrator, community organizer, and teacher, Murase has served the Asian American community in many capacities over the past four decades. In particular, Murase has made a large impact on the Japanese American community, as one of the founders of the Little Tokyo Service Center in Los Angeles and Nikkei for Civil Rights and Redress.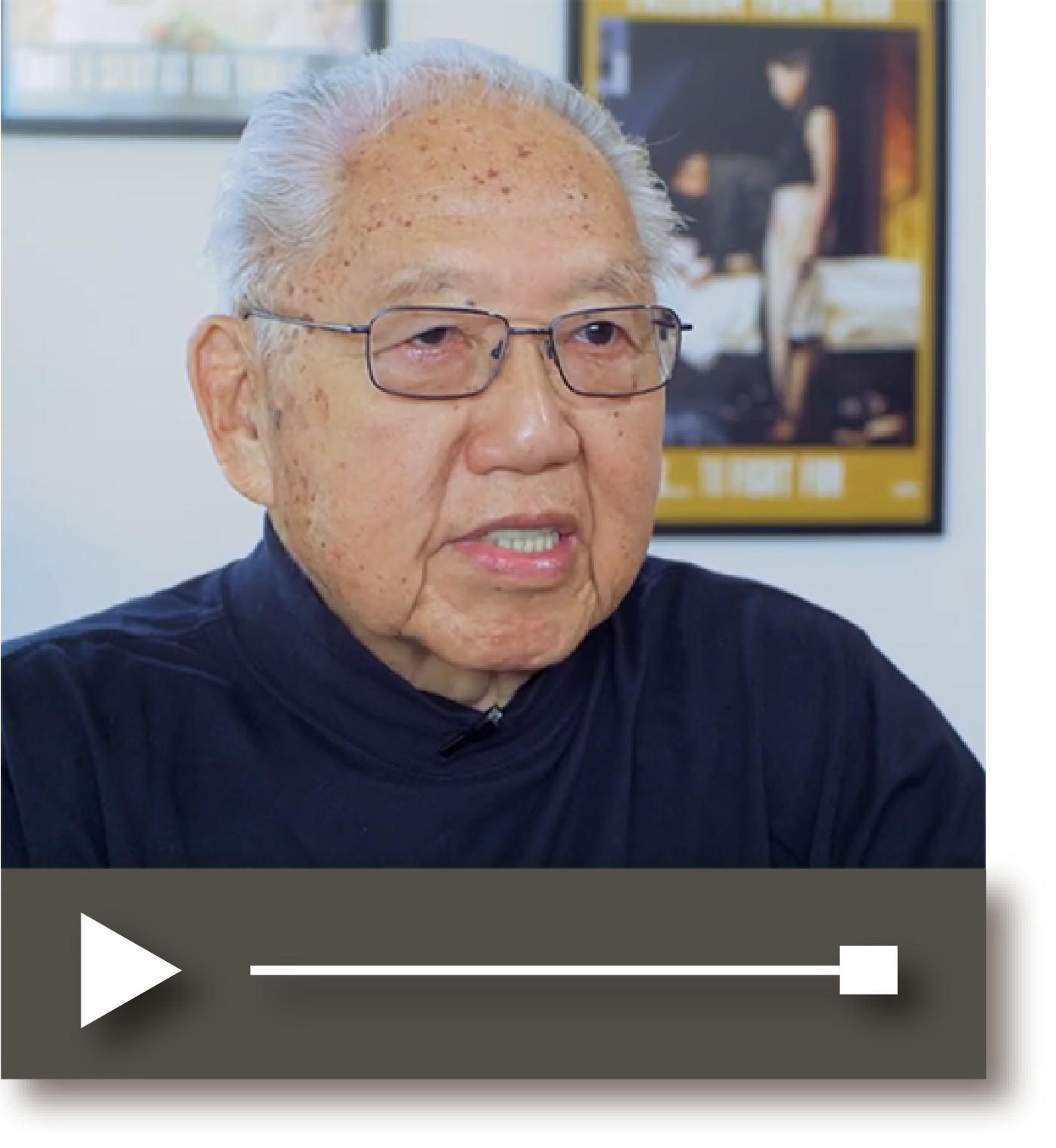 A pathbreaking filmmaker, Robert A. Nakamura is often referred to as "the Godfather of Asian American media." Nakamura was a founder of Visual Communications, the nation's oldest community-based media group, and was among the first to document the experiences of Japanese Americans in film. His personal documentary Manzanar (1972) recounted his memories of incarceration in an American concentration camp during World War II, and was selected for major retrospectives on documentary at the San Francisco Museum of Art and the Film Forum, Museum of Contemporary Art in Los Angeles. After working almost three decades at UCLA teaching Asian American filmmaking in the Film and Television Department, Nakamura founded the Center for EthnoCommunications at UCLA in 1996, serving as the Director of the program until 2012.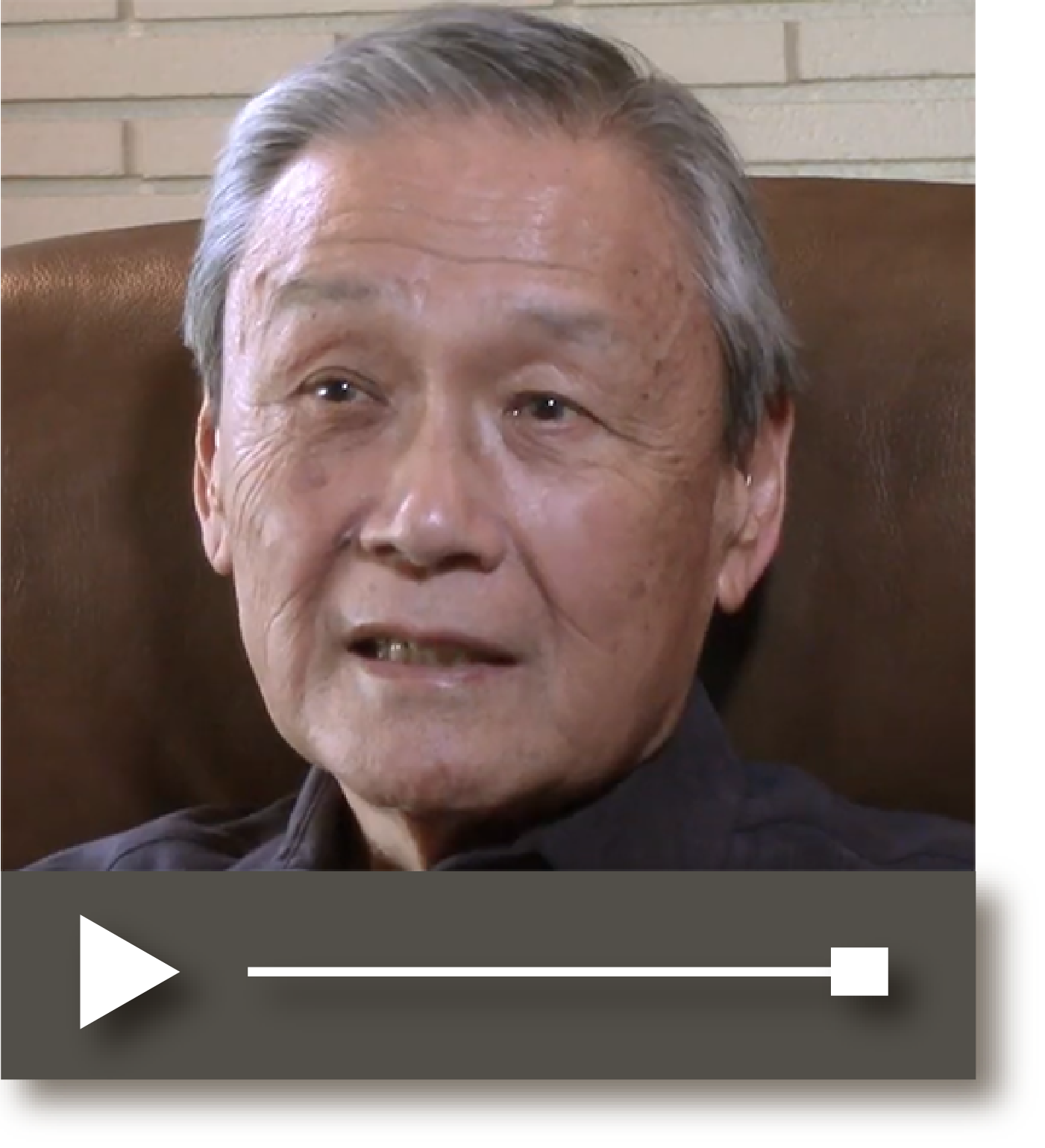 Alan Nishio served as the first Interim Director of the UCLA Asian American Studies Center while he was completing his doctoral degree at the University of Southern California. Working professionally as an educator and administrator for nearly 40 years, Nishio taught in the Department of Asian and Asian American Studies and was Associate Vice President of Student Services at California State University, Long Beach. Over the years, Nishio became one of the most committed advocates for the Japanese American community, notably as a founder of the National Coalition for Redress and Reparations. To honor his over four decades of service to the Japanese American community, Nishio received the Manzanar Committee's 2017 Sue Kunitomi Embrey Legacy Award.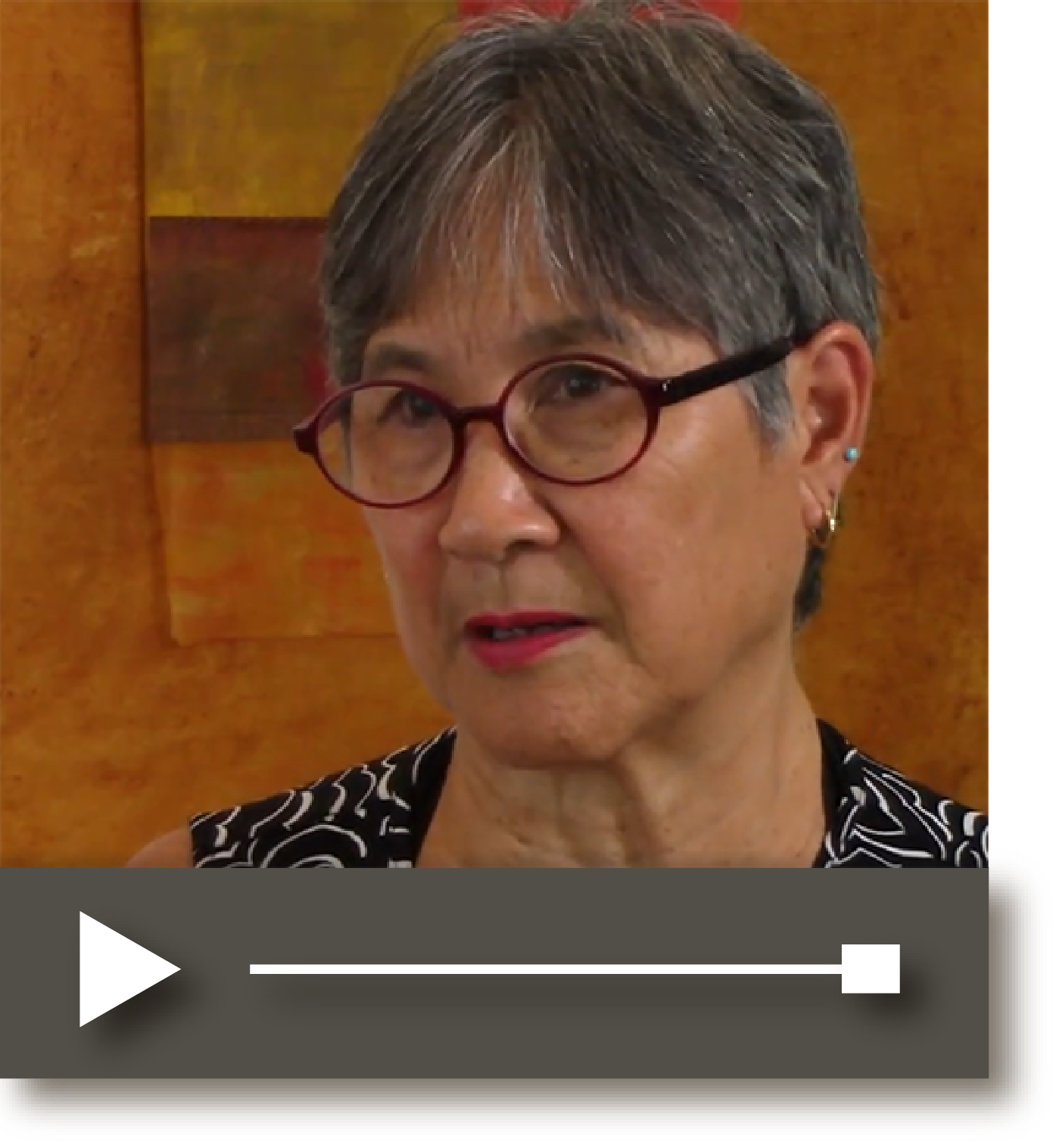 Born in Los Angeles, Brenda Paik Sunoo is a third-generation Korean American who attended UCLA in the late 1960s. Sunoo became involved with Korean American community groups while living in New York City, then returned to the west coast and worked as a freelance journalist. She has had a long career in journalism, working as a reporter for the Orange County Register and news editor for the Korea Times English edition, before becoming a photojournalist. She is the author of four books, the most recent being Stone House on Jeju Island--Improvising Life Under a Healing Moon, a collection of essays and photos based on her experience living on Jeju Island, South Korea.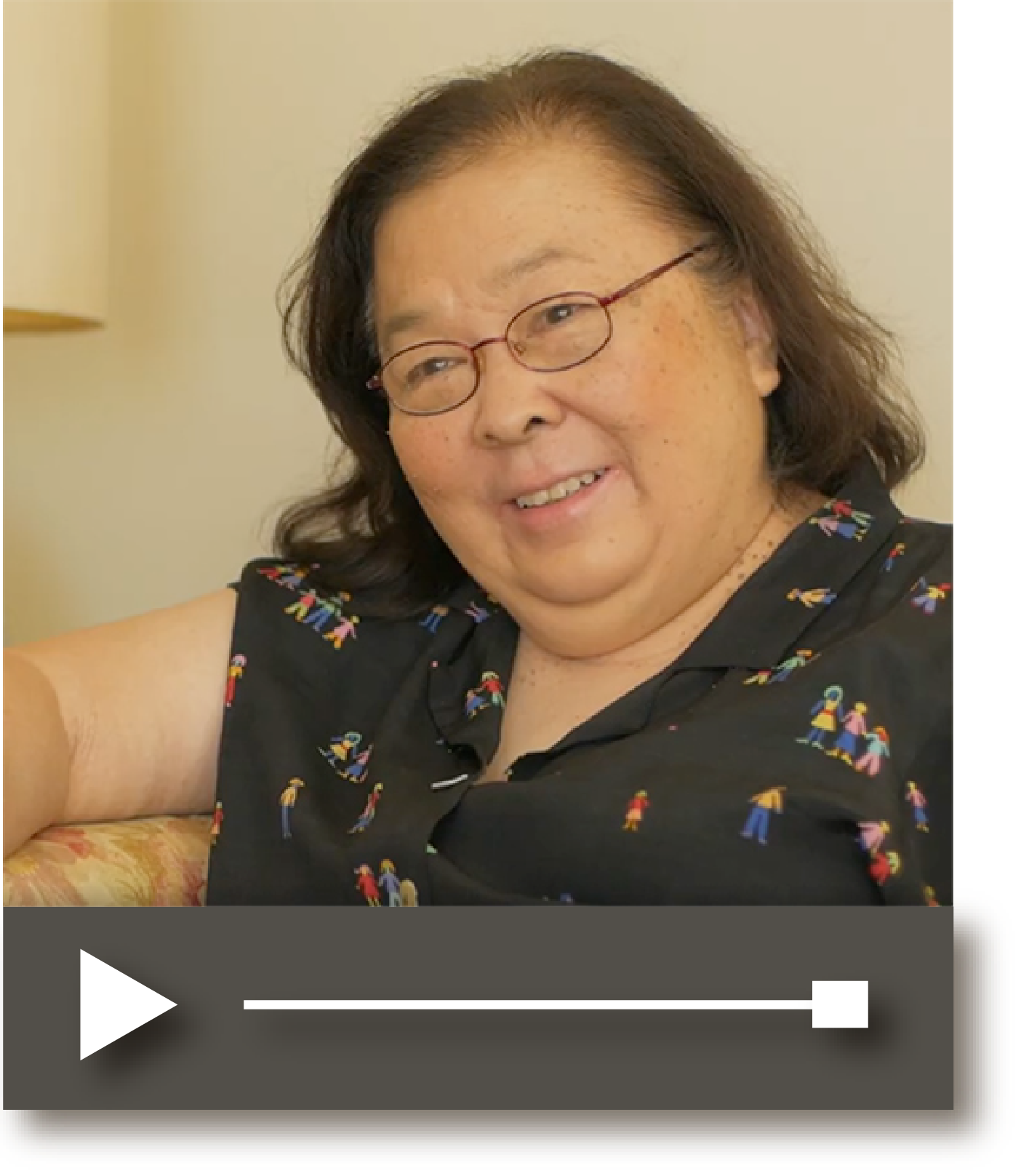 A Sansei born on a US military base in Tokyo, Japan, Merilynne Hamano Quon grew up in Los Angeles. As co-chair Pacific Southwest District Council Jr. JACL, Quon had been involved in civil rights, human relations, and brotherhood camps in high school. As a freshman and sophomore at UCLA (Fall 1967-Summer 1969), she was a member of Theta Kappa Phi sorority and was appointed by Chancellor Charles Young to work as a student evaluator of university-funded community projects for the Board of Urban Research and Development. Inspired by the Black Power conference at UCLA (Winter 1968), Quon helped organize Sansei Concern (Spring 1968), ARE YOU YELLOW conference at Big Bear, CA (Summer 1968), and Oriental Concern (Fall 1968). After fighting for Asian American Studies at UCLA, Quon was hired to co-coordinate Student and Community Projects (Fall 1969-Summer 1970 and Fall 1970-Summer 1971). After graduating UCLA in 1971, Quon founded Asian Sisters, a multi-faceted drug abuse program for young Asian American women and organized youth, tenants, and community institutions in Boyle Heights through the East Los Angeles Outreach Team for nearly a decade. In the 1980s, she served as co-chair outreach for the National Coalition for Redress Reparations. In later years, she enjoyed a 28-year career at AT&T.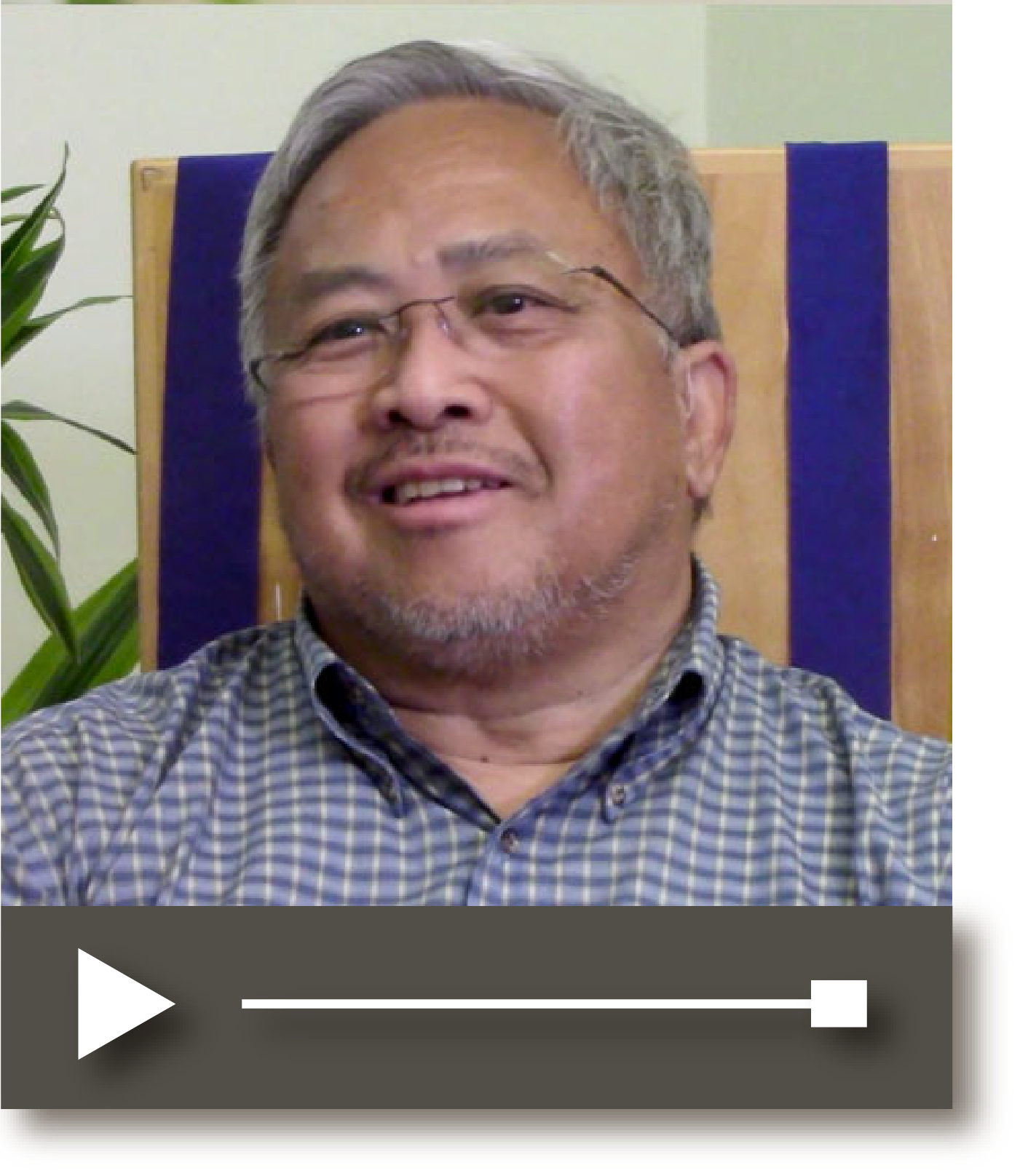 Casimiro Tolentino was born in Manila and migrated to Los Angeles at the age of ten. He became involved in the Asian American movement as a UCLA student. Tolentino has had a long career in law, working as an attorney for the California Agricultural Labor Relations Board and Department of Fair Employment and Housing, among other organizations, as well as serving as Administrative Law Judge for the State of California. His contributions to Asian American non-profit organizations have been numerous, playing crucial roles with the Asian Pacific American Legal Center (now Asian Americans Advancing Justice-L.A.) and Visual Communications.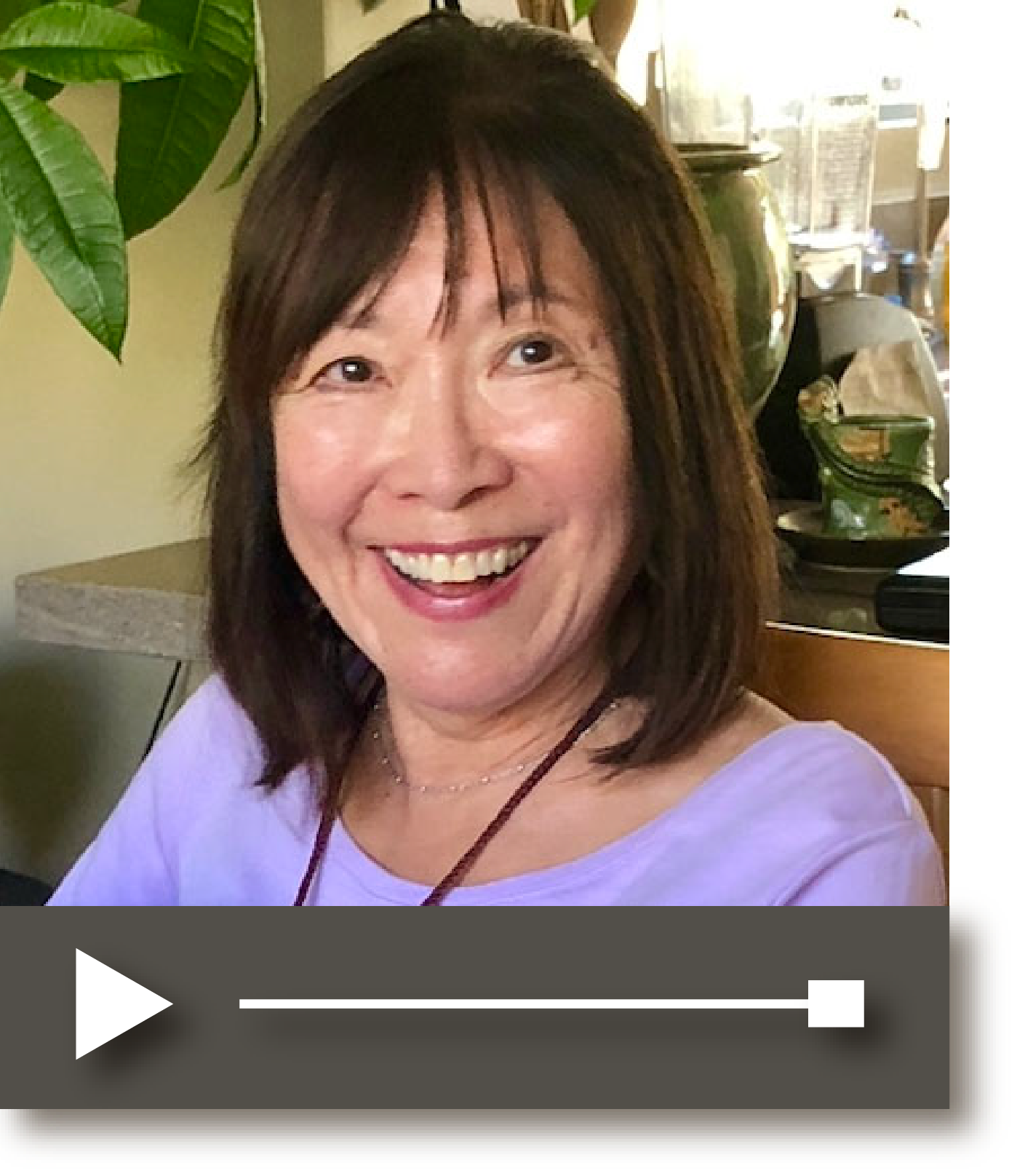 Amy Uyematsu, a Sansei born in Pasadena, California, attended UCLA and took part in the Asian American movement during the late '60s. During that time, she joined the staff of the UCLA Asian American Studies Center, working as a researcher, publications coordinator, and instructor; she was also a co-editor of the seminal collection Roots: An Asian American Reader (1971). She became a well-known poet, while working as a high school mathematics teacher in the Los Angeles area.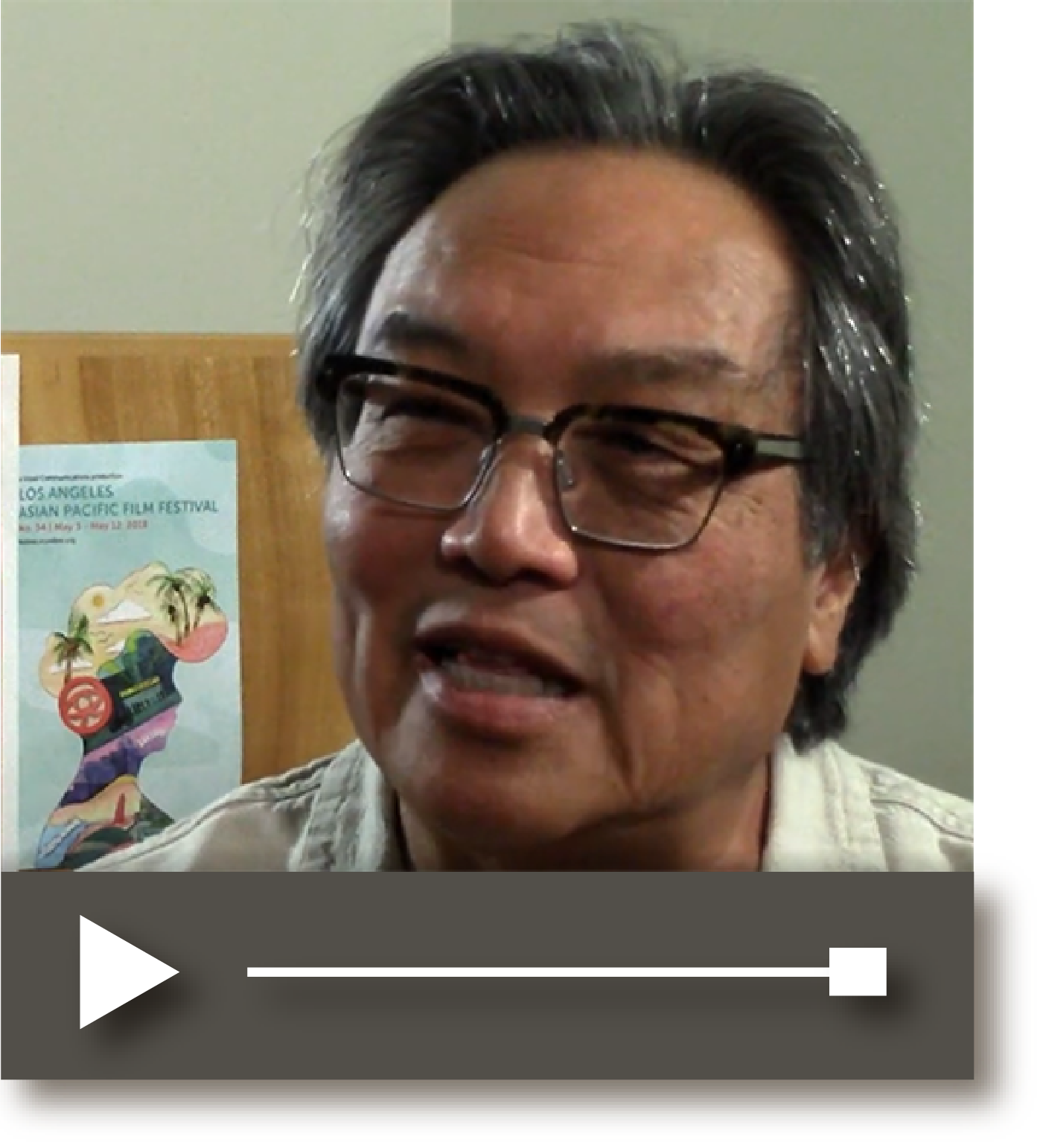 A Los Angeles native, Eddie Wong was one of the early founders of the UCLA Asian American Studies Center. As a UCLA student, Wong was a member of Asian Radical Movement and earned a M.F.A. in film directing through EthnoCommunications. Wong also played important roles in two foundational Asian American publications: the newspaper Gidra and Roots, the first Asian American Studies textbook. Both a pioneering filmmaker and a capable arts administrator, Wong helped to start Visual Communications and would later become Executive Director of the Center for Asian American Media (1996-2006). In addition to his contributions to Asian American media, Wong has also had a career in politics, most notably his role as National Field Director for the Jesse Jackson for President campaign in 1988.