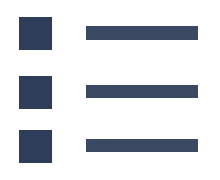 Back to the Directory of Oral History Interviews
The following copyrighted © program is the property of the University of California, Los Angeles, Asian American Studies Center. ® All rights reserved. It may be used freely for educational and not-for-profit activities. Any use of content, images, and materials must be properly cited. For other uses or inquiries, please contact the Asian American Studies Center at UCLA.
CAROL MOCHIZUKI A sansei born in Los Angeles, Carol Mochizuki helped found the UCLA Asian American Studies Center and was a member of the editorial staff of the seminal newspaper Gidra while attending UCLA. After graduating from UCLA, Mochizuki earned a pharmacy degree from UC San Francisco, where she helped start an Asian Health Caucus. While working professionally as a pharmacist in Los Angeles, Mochizuki joined Asian American Drug Abuse Program (AADAP), becoming President of the Board of Directors from 1985-1986. She has also been an active member of the Asian Pacific Alumni-UCLA.
VIDEO INFORMATION
Interviewer: Karen Umemoto
Producer: Janet Chen
Editor: Marnie Salvani
Credits: Janet Chen, Emory Johnson, Christian Gella, Lian Mae Tualla, Kenyon Chan, Helen and Morgan Chu