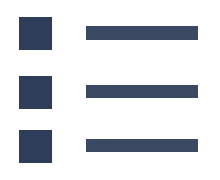 Back to the Directory of Oral History Interviews
The following copyrighted © program is the property of the University of California, Los Angeles, Asian American Studies Center. ® All rights reserved. It may be used freely for educational and not-for-profit activities. Any use of content, images, and materials must be properly cited. For other uses or inquiries, please contact the Asian American Studies Center at UCLA.
ICHIRO MIKE MURASE, Born in Tsuyama, Japan in 1947, Ichiro Mike Murase moved with his Kibei-Nisei family to Los Angeles when he was nine years of age. Murase was one of the founders of the UCLA Asian American Studies Center, as well as serving as President of Nisei Bruin Club while he was an undergraduate at UCLA in the late 1960s. As an activist, attorney, administrator, community organizer, and teacher, Murase has served the Asian American community in many capacities over the past four decades. In particular, Murase has made a large impact on the Japanese American community, as one of the founders of the Little Tokyo Service Center in Los Angeles and Nikkei for Civil Rights and Redress.
VIDEO INFORMATION
Interviewer: Valerie Matsumoto
Producer: Janet Chen
Editor: Lian Mae Tualla, Hannah Joo
Credits: Janet Chen, Emory Johnson, Christian Gella, Lian Mae Tualla, Hannah Joo, UCLA Asian American Studies Center, Kenyon Chan, Helen and Morgan Chu, Karen Umemoto