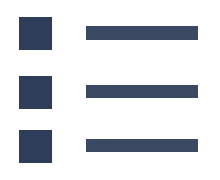 Back to the Directory of Oral History Interviews
The following copyrighted © program is the property of the University of California, Los Angeles, Asian American Studies Center. ® All rights reserved. It may be used freely for educational and not-for-profit activities. Any use of content, images, and materials must be properly cited. For other uses or inquiries, please contact the Asian American Studies Center at UCLA.
EDDIE WONG A Los Angeles native, Eddie Wong was one of the early founders of the UCLA Asian American Studies Center. As a UCLA student, Wong was a member of Asian Radical Movement and earned a M.F.A. in film directing through EthnoCommunications. Wong also played important roles in two foundational Asian American publications: the newspaper Gidra and Roots, the first Asian American Studies textbook. Both a pioneering filmmaker and a capable arts administrator, Wong helped to start Visual Communications and would later become Executive Director of the Center for Asian American Media (1996-2006). In addition to his contributions to Asian American media, Wong has also had a career in politics, most notably his role as National Field Director for the Jesse Jackson for President campaign in 1988.
VIDEO INFORMATION
Interviewer: Susie Ling
Producer: Janet Chen
Editor: Marnie Salvani
Credits: Janet Chen, Emory Johnson, Christian Gella, Lian Mae Tualla, Kenyon Chan, Amy Uyematsu