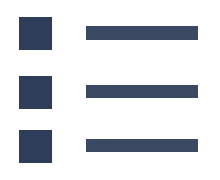 Back to the Directory of Oral History Interviews
The following copyrighted © program is the property of the University of California, Los Angeles, Asian American Studies Center. ® All rights reserved. It may be used freely for educational and not-for-profit activities. Any use of content, images, and materials must be properly cited. For other uses or inquiries, please contact the Asian American Studies Center at UCLA.
AMY UYEMATSU, a Sansei born in Pasadena, California, attended UCLA and took part in the Asian American movement during the late '60s. During that time, she joined the staff of the UCLA Asian American Studies Center, working as a researcher, publications coordinator, and instructor; she was also a co-editor of the seminal collection Roots: An Asian American Reader (1971). Uyematsu became a well-known poet, while working as a high school mathematics teacher in the Los Angeles area.
VIDEO INFORMATION
Interviewer: Valerie Matsumoto
Producer: Janet Chen
Editor: Lian Mae Tualla
Credits: Janet Chen, Emory Johnson, Christian Gella, Lian Mae Tualla, Kenyon Chan, Helen and Morgan Chu