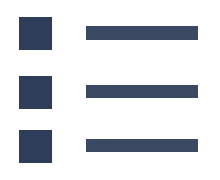 Back to the Directory of Oral History Interviews
The following copyrighted © program is the property of the University of California, Los Angeles, Asian American Studies Center. ® All rights reserved. It may be used freely for educational and not-for-profit activities. Any use of content, images, and materials must be properly cited. For other uses or inquiries, please contact the Asian American Studies Center at UCLA.
CASIMIRO TOLENTINO was born in Manila and migrated to Los Angeles at the age of ten. He became involved in the Asian American movement as a UCLA student. Tolentino has had a long career in law, working as an attorney for the California Agricultural Labor Relations Board and Department of Fair Employment and Housing, among other organizations, as well as serving as Administrative Law Judge for the State of California. His contributions to Asian American non-profit organizations have been numerous, playing crucial roles with the Asian Pacific American Legal Center (now Asian Americans Advancing Justice-L.A.) and Visual Communications.
VIDEO INFORMATION
Interviewer: Karen Umemoto
Producer: Janet Chen
Editor: Lian Mae Tualla
Credits: Janet Chen, Emory Johnson, Christian Gella, Lian Mae Tualla, Kenyon Chan, Helen and Morgan Chu