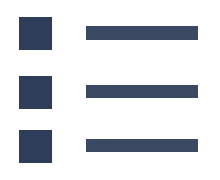 Back to the Directory of Oral History Interviews
The following copyrighted © program is the property of the University of California, Los Angeles, Asian American Studies Center. ® All rights reserved. It may be used freely for educational and not-for-profit activities. Any use of content, images, and materials must be properly cited. For other uses or inquiries, please contact the Asian American Studies Center at UCLA.
FLORANTE IBANEZ A Los Angeles native who attended California State University, Dominguez Hills as an undergraduate, Florante Ibanez has played a crucial role in documenting the history and experiences of Asian Americans as a librarian and archivist. Along with his involvement with a number of international, national, and local Filipino American community organizations, Ibanez helped found UCLA Samahang Pilipino while working on the staff of the UCLA Asian American Studies Center; later, at the University of California, Irvine, he was a co-founder of UCI Kababayan and advocated for the creation of the UCI Cross Cultural Center. Staff Librarian at Loyola Law School, Ibanez has served as President of the Asian Pacific American Librarians Association and was appointed to the California Library Services Board in 2014 by Governor Jerry Brown.
VIDEO INFORMATION
Interviewer: Karen Umemoto
Producer: Janet Chen
Editor: Lian Mae Tualla
Credits: Janet Chen, Emory Johnson, Christian Gella, Lian Mae Tualla, Kenyon Chan, Helen and Morgan Chu