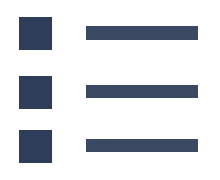 Back to the Directory of Oral History Interviews
The following copyrighted © program is the property of the University of California, Los Angeles, Asian American Studies Center. ® All rights reserved. It may be used freely for educational and not-for-profit activities. Any use of content, images, and materials must be properly cited. For other uses or inquiries, please contact the Asian American Studies Center at UCLA.
MARY UYEMATSU KAO Born in the Los Angeles suburb of Altadena, Mary Uyematsu Kao attended UCLA during the struggle to establish Asian American Studies on campus. Kao has been long associated with the Center, working for 30 years at the AASC in a variety of capacities before retiring in 2018. She is known for her graphic design work for AASC Press publications, especially Amerasia Journal. In addition to being on staff at the Center, Kao is known for role as an activist as well as a photographer documenting Asian American community events in southern California and far beyond.
VIDEO INFORMATION
Interviewer: Valerie Matsumoto
Producer: Janet Chen
Editor: Lian Mae Tualla
Credits: Janet Chen, Emory Johnson, Christian Gella, Lian Mae Tualla, Kenyon Chan, Helen and Morgan Chu