45 Years of Asian American Studies @ UCLA
During the 2014-15 academic year, we invite you to join us in celebrating the 45th Anniversary of the UCLA Asian American Studies Center and other three renowned UCLA Ethnic Studies research centers, under the Institute of American Cultures. Forty-five years of Ethnic Studies marks a major milestone in the history of diversity at UCLA and in America.
Join us weekly as the Center features 45 significant accomplishments!
---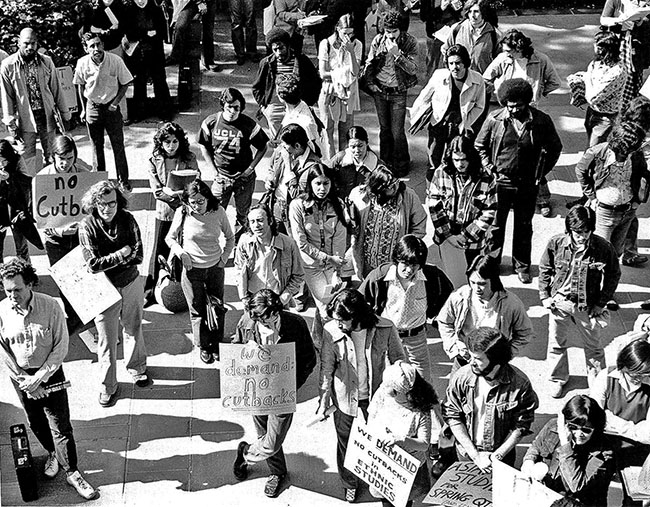 ACCOMPLISHMENT #1: Establishment of the UCLA Asian American Studies Center
The UCLA Asian American Studies Center (AASC) was established during the 1969-1970 academic year as a result of faculty, student, alumni, and community advocacy to enrich the entire university by contributing to an understanding of the long neglected history, rich cultural heritage, and present role of Asian Americans in our society. [more]
---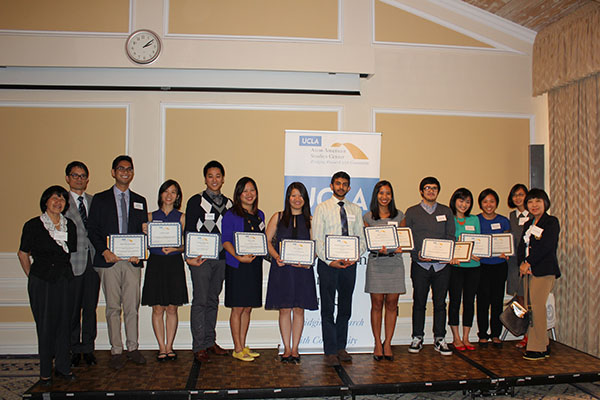 ACCOMPLISHMENT #2: Investing in the Future Scholars and Leaders
Through the generosity of our donors and alumni, the Asian American Studies Center (AASC) annually awards grants, fellowships, academic prizes, and scholarships for community oriented research, creative projects, campus or community service experience, and internships with specified community organizations. Over the past five years, the Center has given a total of $304,395 in awards and financial support to graduate and undergraduate students. [more]
---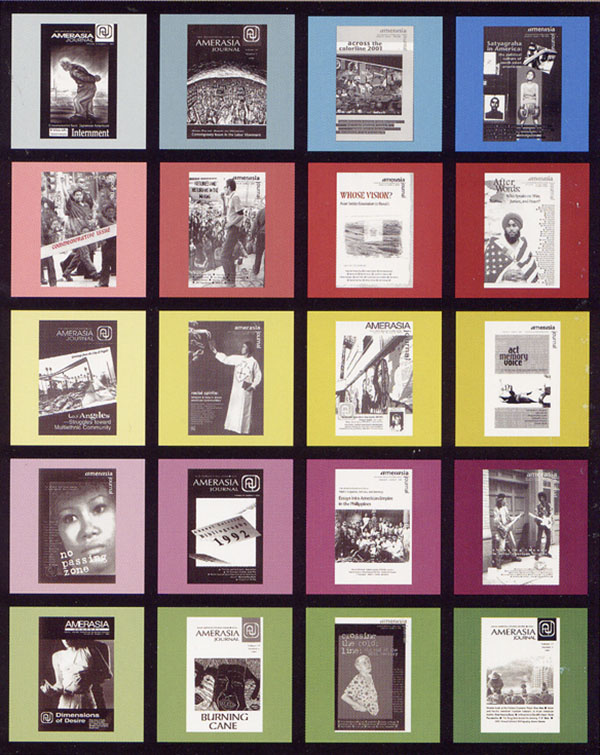 ACCOMPLISHMENT #3: Amerasia Journal
Established in 1971, Amerasia Journal is a leading multidisciplinary journal in Asian American Studies. Over 30,000 pages of scholarly as well as creative writing have been produced by leading scholars and community leaders in Asian American and Pacific Islander Studies. [more]
---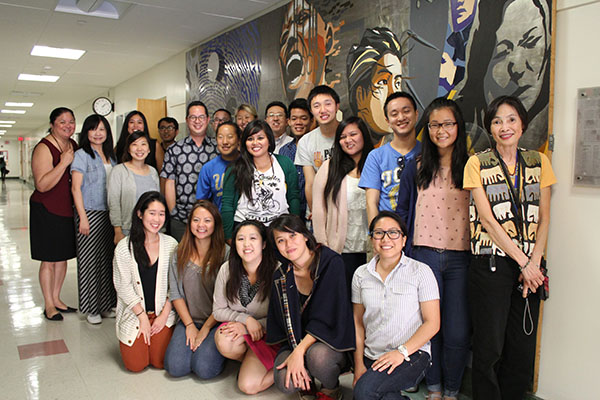 ACCOMPLISHMENT #4: Bridging Research with Community through Endowed Programs
The tremendous support from donors, alumni and friends have made it possible for AASC to establish four chaired professorships and six endowed programs. The programs below have and continue to support campus-community partnerships and a wide range of research efforts that involve students and promote activities such as -- research & publications, preservation (library/archives), public programming and community partnerships. [more]
---
Featured Accomplishments: 1 | 2 | 3 | 4 | 5 | 6 | 7 | 8 | 9 | 10 | 11 | 12 | 13 | 14 | 15 | 16 | 17 | 18 | 19 | 20 | 21 | 22 | 23 | 24 | 25 | 26 | 27 | 28 | 29 | 30 | 31 | 32 | 33 | 34 | 35 | 36 | 37 | 38 | 39 | 40 | 41 | 42 | 43 | 44 | 45 | Complete List