IMAGE MOVERS: Film Festival
Asian American Studies Center 50th Anniversary
Join us for a feast of imagery and poignant commentary with a lineup of movies, new and classic, from comedy to horror, to sci-fi and documentaries, that touch on the most meaningful issues of our time. Hear from Asian American and Pacific Islander filmmakers and actors about their creative journeys, and from scholars, artists, and community leaders on the meaning of these films in today's world.

For sponsorship opportunities, please contact events@aasc.ucla.edu.

For general and program inquiries, please contact ethno@aasc.ucla.edu.
10899 Wilshire Blvd., Los Angeles, CA 90024
Courtyard Level, Hammer Museum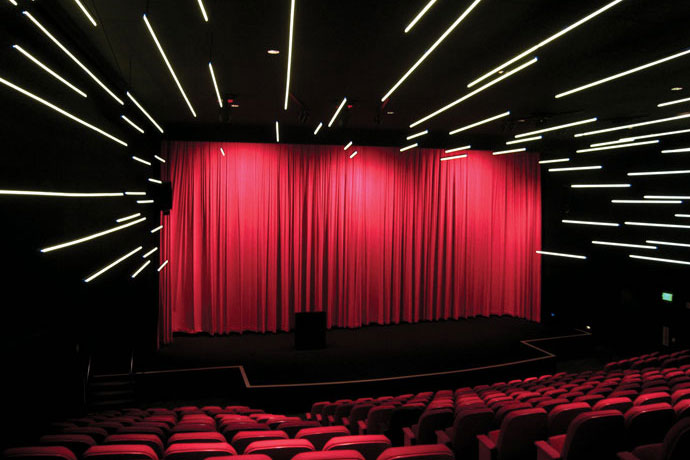 Photo source: http://edwardogosta.com/hammer
The Billy Wilder Theater, home of UCLA Film & Television Archive's public programs, is among a handful of venues nationwide able to exhibit an entire century's worth of moving images in their original formats. For more information regarding parking and public transportation, please click here.
235 Charles E Young Drive East, Los Angeles, CA 90095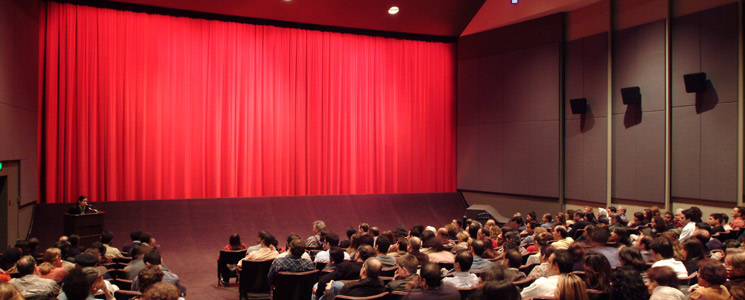 Photo source: http://www.tft.ucla.edu/facilities/james-bridges-theater/
The James Bridges Theater is situated on the northeast corner of the UCLA campus in Westwood, adjacent to the Broad Art Center and the Murphy Sculpture Garden.

For parking, from Hilgard Ave. enter the east side of campus at Wyton Dr. Make an immediate right turn onto Charles E. Young Dr. East and signs will direct you to Parking Structure 3. Pay-by-space parking is $3 per hour, up to $13 (all day).

The nearest bus stop is for the Metro 2/302 line at Hilgard/Charing Cross and Hilgard/Sunset (under 5 minute walk to James Bridges). The closest Big Blue Bus stop is for Route 17 at Charles E Young/P2 Hub (approximately a 13 min walk to James Bridges).