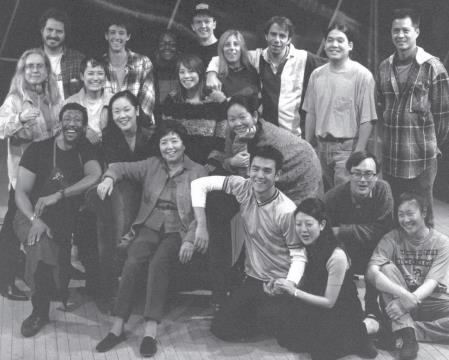 Mary Ellen Kwoh Shu and Stewart Kwoh:
Beulah Kwoh (stage name, Beulah Quo), was a pacesetting Chinese American actress as one of the most visible Asian American women in Hollywood from the 1950s to 1990s. She broke ground in movies, televisions and plays from Hollywood to China. Her commitment to providing a showcase for Asian Americans in the theatre was shown by her co-founding the East West Players, the largest and oldest Asian American theatre in the U.S.
Beulah appeared in close to 100 movies, television shows, and plays. Despite her personal success, she also called for greater opportunities for others: for the inclusion of diverse actors who reflected real society. She utilized her career to raise consciousness of, and to lend her voice against the stereotyping of Asian Americans and other minorities in the entertainment industry.
BEULAH ONG KWOH FULL TEXT PDF