Assistant Professor Thuy Vo Dang Awarded 2022-2023 C. Doris and Toshio Hoshide Distinguished Teaching Prize in Asian American Studies at UCLA
Dear Colleagues, Alumni, and Friends: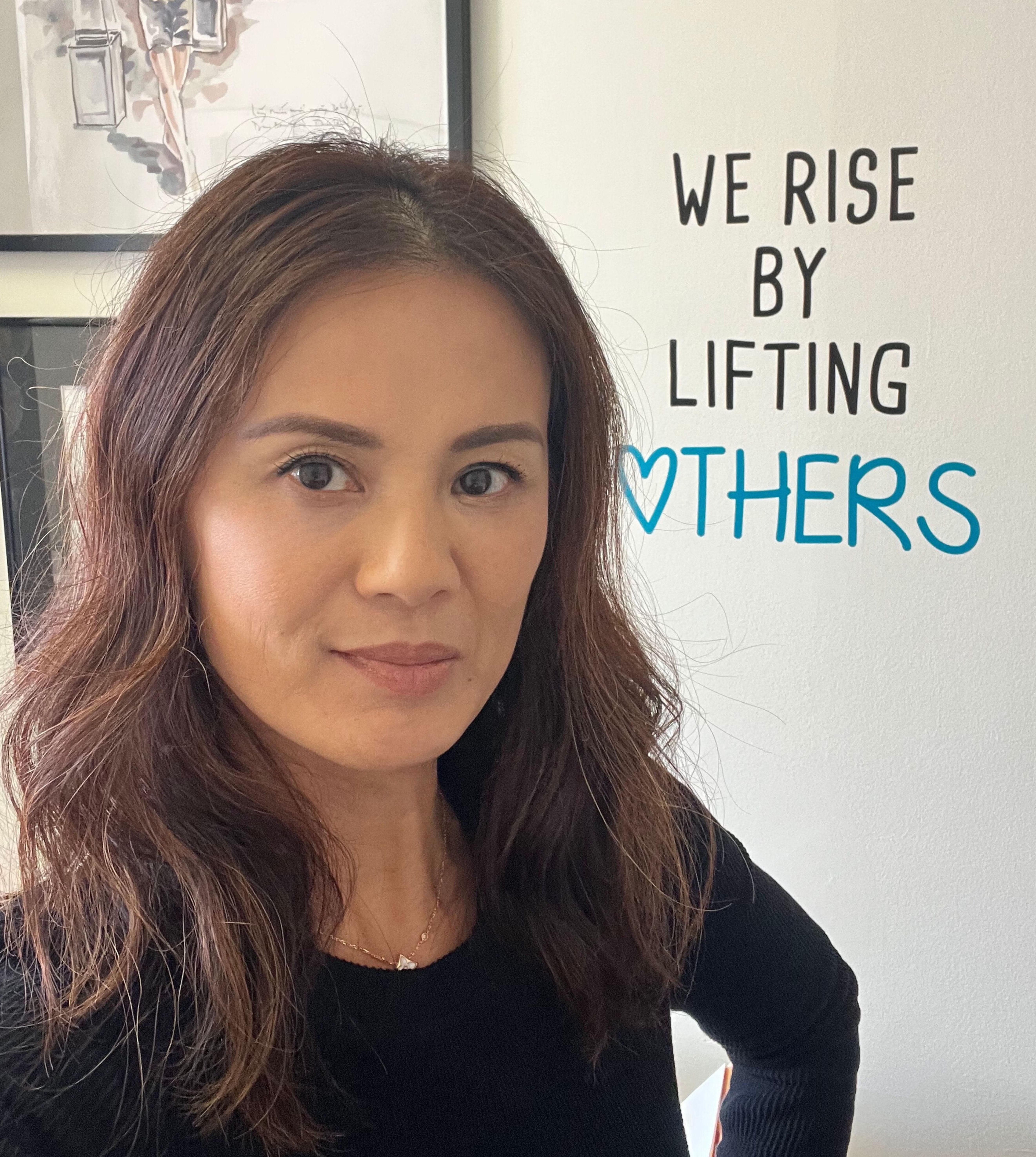 I am pleased to announce that Assistant Professor Thuy Vo Dang is the 2022-23 recipient of the C. Doris and Toshio Hoshide Distinguished Teaching Prize in Asian American Studies at UCLA.
Professor Vo Dang is being recognized for her excellence as an educator whose teaching is infused with an ethics of care for her students, for librarians and archivists working professionally in the field, and for the Asian American communities she serves.
"This first year at UCLA has been an incredible year of growth and learning for me as I experiment with my ethnic studies pedagogy in the Information Studies classroom. I am so appreciative of Dr. Michelle Caswell and my students for this nomination and honored to be recognized by the Asian American Studies Center. More than a dozen years ago I was a postdoctoral fellow for the center and taught a few courses for the department, so this recognition feels like a warm embrace from the UCLA community--especially since as of July 1st, I will be an affiliate faculty of the Asian American Studies Department!" said Professor Vo Dang.
Vo Dang has a Ph.D. and M.A. in ethnic studies from UC San Diego and a B.A. in English and Asian American Studies from Scripps College. She joined the UCLA faculty as an assistant professor in the UCLA School of Education & Information Studies in Fall 2022, having spent a decade as curator of the Southeast Asian Archive at the University of California, Irvine. Upon arrival at UCLA, she has already played a significant role in several projects at the Asian American Studies Center, including the Archiving the Age of Mass Incarceration (AAMI) project and the new AAPI Studies multimedia textbook project. Her work advances community-centered archives practice, a means and method of bringing social justice into the creation and stewardship of historical records for underrepresented communities.
She is the co-author of Vietnamese in Orange County and A People's Guide to Orange County, an alternative history and tour guide of Orange County that documents sites of oppression, resistance, and transformation. The latter book is part of the series, "A People's Guide," published by the University of California Press. A longtime supporter for the arts, she serves on the board of directors for Arts Orange County and the Vietnamese American Arts & Letters Association.
In the School of Education and Information Studies, she has taught extremely successful graduate courses on Ethnic Studies Librarianship, Oral History, and Theories of Community. While this is her first year as an instructor of record for masters of library and information studies (MLIS) and doctoral courses, she has already left a massive impact on Information Studies students, introducing them to community-engaged work, showing them the links between ethnic studies and LIS, and supporting them as not just librarians and archivists in training, but as whole people, with larger commitments to themselves, their communities, and the world at large. For her Oral History course in Winter 2023, her students were trained to conduct and process an oral history interview that aligned with their professional or personal goals. Some students collected oral histories to launch their family archives while a small group opted to interview formerly incarcerated AAPIs to add to the Asian American Studies Center's AAMI collection. She is inspiring a new generation of librarians and archivists to apply the lessons from ethnic studies to the information professions.
"Our students love her classes. My advisees are constantly raving about them. I have already seen a transformation in our students after taking her classes; they then come to my classes already trained in oral history methods, already trained in theories of community-and are ready to take on significant projects at community archives working with a great deal of independence and creativity. She is an incredible role model for our BIPOC students, living proof that they belong in our field and that they can have a massive impact in transforming it," said a colleague.
A student shared, "Professor Vo Dang provided different forms of engagement from class to class in order to engage the material rather than simply lecturing. The variety in her lesson planning kept us engaged as students, as well as demonstrated a clear commitment to the praxis of ethnic studies."
Another student noted, "Her intentionality to create meaningful experiences for her students was particularly evident in her Oral History class, where she expertly bridged theory and practice and encouraged critical thinking in relation to contemporary issues...Vo Dang incorporated underrepresented perspectives, ensuring that a diverse range of voices were heard and amplified."
We are honored to award this well-deserved recognition to Professor Thuy Vo Dang for her extraordinary contributions and impact as a teacher, mentor, and advocate for Asian American Studies and Asian American and Pacific Islander communities.
The late C. Doris Hoshide, Class of 1934, of Rockville, MD established the teaching prize to annually recognize an outstanding professor in Asian American Studies. She and her late husband were longtime supporters of Asian American Studies at UCLA. The Hoshide Prize includes a one-thousand-dollar award.
Please join me in congratulating Professor Thuy Vo Dang!
Best wishes,
Karen Umemoto
Helen and Morgan Chu Endowed Director's Chair of the Asian American Studies Center