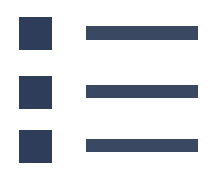 Back to the Directory of Oral History Interviews
The following copyrighted © program is the property of the University of California, Los Angeles, Asian American Studies Center. ® All rights reserved. It may be used freely for educational and not-for-profit activities. Any use of content, images, and materials must be properly cited. For other uses or inquiries, please contact the Asian American Studies Center at UCLA.
MERILYNNE HAMANO QUON A Sansei born on a US military base in Tokyo, Japan, Merilynne Hamano Quon grew up in Los Angeles. As co-chair Pacific Southwest District Council Jr. JACL, Quon had been involved in civil rights, human relations, and brotherhood camps in high school. As a freshman and sophomore at UCLA (Fall 1967-Summer 1969), she was a member of Theta Kappa Phi sorority and was appointed by Chancellor Charles Young to work as a student evaluator of university-funded community projects for the Board of Urban Research and Development. Inspired by the Black Power conference at UCLA (Winter 1968), Quon helped organize Sansei Concern (Spring 1968), ARE YOU YELLOW conference at Big Bear, CA (Summer 1968), and Oriental Concern (Fall 1968). After fighting for Asian American Studies at UCLA, Quon was hired to co-coordinate Student and Community Projects (Fall 1969-Summer 1970 and Fall 1970-Summer 1971). After graduating UCLA in 1971, Quon founded Asian Sisters, a multi-faceted drug abuse program for young Asian American women and organized youth, tenants, and community institutions in Boyle Heights through the East Los Angeles Outreach Team for nearly a decade. In the 1980s, she served as co-chair outreach for the National Coalition for Redress Reparations. In later years, she enjoyed a 28-year career at AT&T.
VIDEO INFORMATION
Interviewer: Susie Ling
Producer: Janet Chen
Editor: Marnie Salvani
Credits: Janet Chen, Lian Mae Tualla, Marnie Salvani, Kenyon Chan, Helen and Morgan Chu