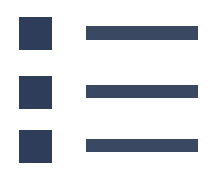 Back to the Directory of Oral History Interviews
The following copyrighted © program is the property of the University of California, Los Angeles, Asian American Studies Center. ® All rights reserved. It may be used freely for educational and not-for-profit activities. Any use of content, images, and materials must be properly cited. For other uses or inquiries, please contact the Asian American Studies Center at UCLA.
HELEN WONG CHU
Born in Hong Kong before relocating to Los Angeles, Helen Wong Chu attended UCLA, graduating in 1969. While she was a student at UCLA and shortly after graduation, Helen Chu worked with children at Castelar Elementary School in Los Angeles Chinatown and taught English as a Second Language night classes to adults. This lead to a long career as an elementary school teacher for Helen Chu. Along with her husband Morgan Chu, Helen Chu has been involved in many philanthropic endeavors, not only at UCLA, but also at Harvard Law School and City of Hope.
MORGAN CHU
Born in 1950, Morgan Chu holds B.A., M.A., and Ph.D. degrees from UCLA, a M.S.L. from Yale, and a J.D. from Harvard. Morgan Chu was one of the founders of the UCLA Asian American Studies Center as a UCLA undergraduate, and, along with his wife Helen Wong Chu, has been significant supporter of the Center ever since, endowing numerous student scholarships and faculty chairs. A Partner at Irell & Manella, Morgan Chu is widely considered as one of the most prominent intellectual property attorneys in the nation, having been named one of the "Top Ten Trial Lawyers" in the United States. For his accomplishments as well as his generosity to his alma mater, Morgan Chu was awarded the UCLA Medal, the highest honor bestowed by the university.
VIDEO INFORMATION
Interviewer: Karen Umemoto
Producer: Janet Chen
Editor: Marnie Salvani
Credits: Janet Chen, Emory Johnson, Christian Gella, Lian Mae Tualla, Kenyon Chan, Amy Uyematsu