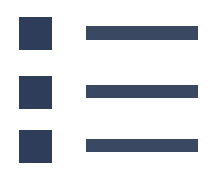 Back to the Directory of Oral History Interviews
The following copyrighted © program is the property of the University of California, Los Angeles, Asian American Studies Center. ® All rights reserved. It may be used freely for educational and not-for-profit activities. Any use of content, images, and materials must be properly cited. For other uses or inquiries, please contact the Asian American Studies Center at UCLA.
DUANE KUBO Born in San Jose, California, Duane Kubo was a presence the Asian American Studies Center as it was being formed and a contributor to Gidra. Studying film as a UCLA undergraduate, Kubo was one of the co-founders of Visual Communications and became a prominent filmmaker. After moving back to the Bay Area in 1982, Kubo taught ethnic studies and served as Dean of Intercultural and International Studies at De Anza College. Currently, Kubo has been active in Asian American community media in Silicon Valley, heading the J-Town Community TV YouTube channel and the J-Town FilmFest.
VIDEO INFORMATION
Interviewer: Karen Ishizuka
Producer: Janet Chen
Editor: Lian Mae Tualla
Credits: Janet Chen, Emory Johnson, Christian Gella, Lian Mae Tualla, Kenyon Chan, Helen and Morgan Chu