UCLA Welcomes Professor Renee Tajima-Pena
Dear Colleagues,
The UCLA Asian American Studies Center and Department are extremely pleased to announce the appointment of Renee Tajima-Pena to Professor of Asian American Studies and to the Alumni and Friends of Japanese American Ancestry Endowed Chair, effective 1 July 2013. She will also direct the Center for EthnoCommunications at UCLA, housed in the Asian American Studies Center with a teaching component with the Asian American Studies Department. Tajima-Pena is currently a Professor of Film & Digital Media at UC Santa Cruz, where she has been instrumental in launching the Graduate Program in Social Documentation.

Professor Renee Tajima-Pena is an Academy Award-nominated filmmaker whose work focuses on Asian American and immigrant communities, race, gender and social justice. Her directing credits include the documentaries, Calavera Highway, Skate Manzanar, Labor Women, My America...or Honk if You Love Buddha and Who Killed Vincent Chin? Her films have premiered at the Cannes, Sundance and Toronto film festivals, and she has received the Peabody Award, Dupont-Columbia Award, Alpert Award in the Arts, USA Broad Fellowship and a Guggenheim Fellowship.
Her current works are a documentary and transmedia project, No Mas Bebes Por Vida (No More Babies For Life) about the sterilization of Mexican-origin women at Los Angeles County-USC Medical Center during the 1960s and 70s, and a transmedia project which is an interactive history documentary, Heart Mountain 3.0, using the Minecraft video game.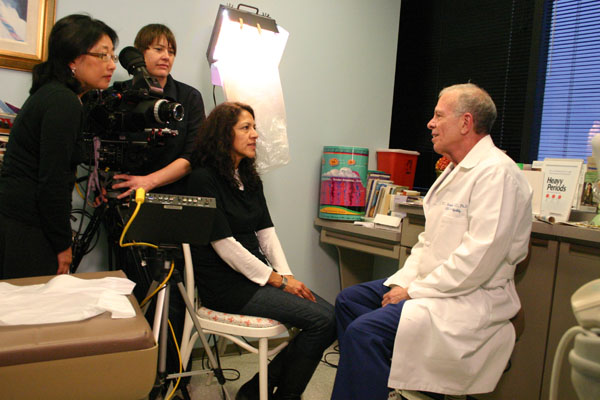 Tajima-Pena has been deeply involved in the Asian American independent film community as an activist, writer and filmmaker. She was the first paid director at Asian Cine-Vision in New York and a founding member of the Center for Asian American Media (formerly National Asian American Telecommunications Association. She was a film critic for The Village Voice, a cultural commentator for National Public Radio, and the editor of Bridge: Asian American Perspectives.
We are thrilled that such a highly accomplished scholar and filmmaker will be joining the UCLA Asian American Studies community, and we look forward to working with her. Please join us in welcoming Professor Tajima-Pena to UCLA!
Sincerely,
David K. Yoo, Director & Professor
Asian American Studies Center and Department
Jinqi Ling, Chair and Professor
Department of Asian American Studies