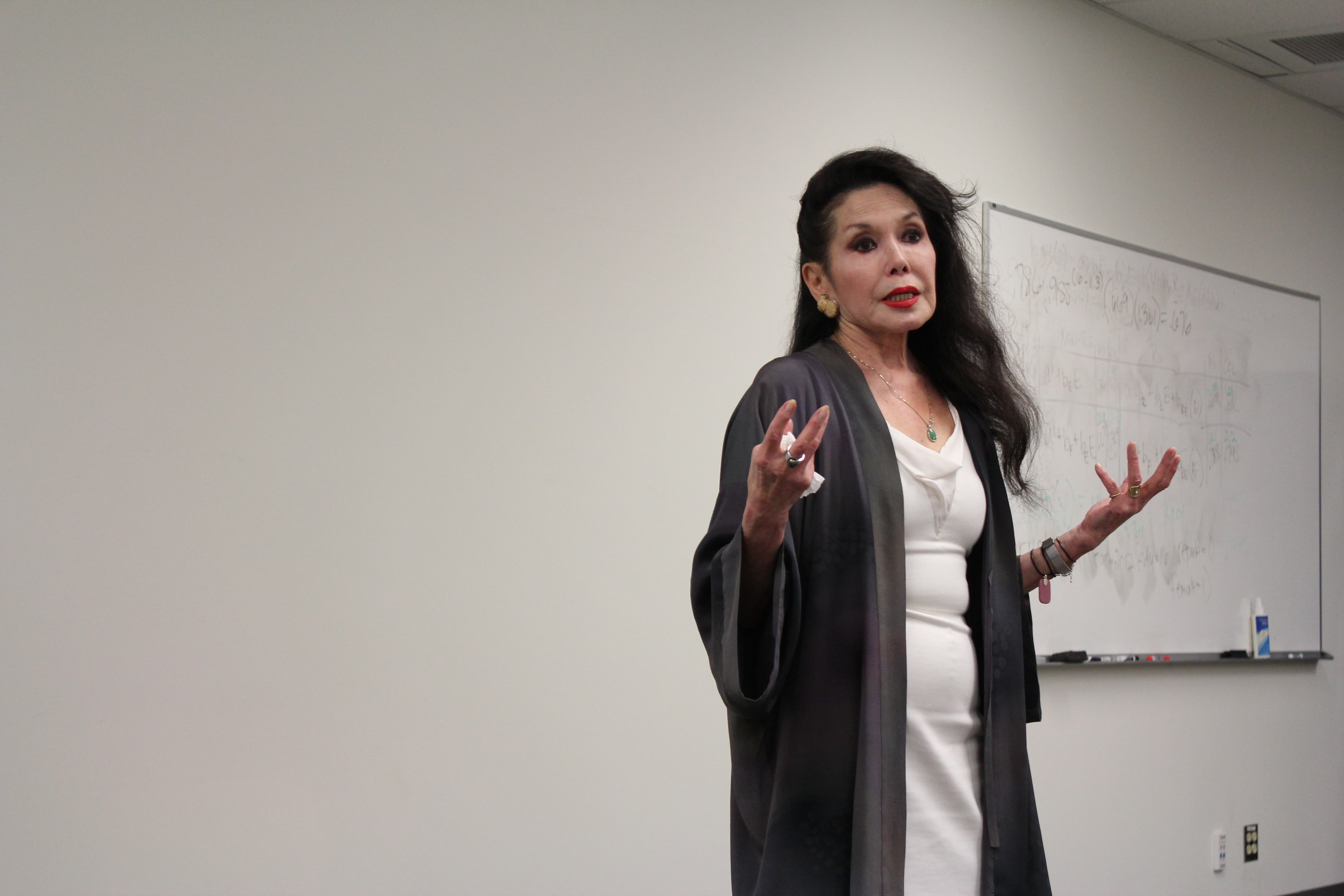 The UCLA Asian American Studies Center (AASC) is deeply saddened by the passing of Janice Mirikitani, an amazing alumna, San Francisco poet laureate, activist, and Glide Memorial Church co-founder, on July 29, 2021.
Janice graduated from UCLA in 1962 with a bachelor's degree in English and a minor in modern dance. Janice was also a founding charter member of UCLA's Asian-interest sorority, Theta Kappa Phi, founded on June 4, 1959. She went on to receive her teaching degree from UC Berkeley and then pursued her creative writing master's degree from San Francisco State University. She was named the second poet laureate of San Francisco in 2000.
Janice, a third-generation Japanese American, was the daughter of Japanese American chicken farmers. She was a year old when her family was incarcerated during World War II through President Franklin D. Roosevelt's Executive Order 9066. Janice and her parents were sent off to Rohwer camp in Arkansas. That experience along with ethnic identity challenges informed a lot of her poetry.
In 1965, Janice became the administrative assistant at Glide Memorial Church, where she met Reverend Cecil Williams and quickly became active in political movements for human rights. She said her exposure to the injustices of racism and sexism, particularly against poor people, urged her toward further activism in anti-war and peace movements. On January 1, 1982, Janice married Reverend Williams. Together, they built Glide into a visionary organization, internationally renowned for its social justice, advocacy, social service provider efforts, and its commitment to building an inclusive spiritual community.
We have been fortunate to host Janice over the years and share her powerful words and spirit with the public. On November 15, 1979, we co-hosted "Visions of California: Asian American Writers 1929-1979." Organized by Russell Leong, the conference featured Janice alongside other notable writers, such as Jeffrey Paul Chan, Wakako Yamauchi, Al Robles, Hisaye Yamamoto, and Shawn Wong. Janice opened the program, reading her poem "The Survivor" about multiple generations of Japanese American women.
We welcomed her back to UCLA in 2015 when we co-hosted a poetry reading with Janice sharing from Out of the Dust, her fifth book of poems published as part of a collaborative series of University of Hawai'i Press in conjunction with UCLA AASC. Drawing from her background as a Sansei Japanese American and written in response to the terrorist attacks on September 11, 2001, the book featured reflections on war, tragedy, experiences of struggle, and the connections of our humanity.
Her numerous books of poetry include Awake in the River (Isthmus Press), Shedding Silence (Celestial Arts), We, the Dangerous (Virago Press; Celestial Arts), and Love Works (City Lights). She was also the editor of nine anthologies and magazines.
Our condolences go out to her family and friends. May she rest in power and peace.
A Celebration of Life event will be held on Sunday, August 15, 2021, beginning at 12 noon (livestream). The family suggests in lieu of flowers, to please donate to the GLIDE Foundation, in memory of Janice Mirikitani.
Related Links:
In Memoriam: Mirikitani (GLIDE)
Poet, Activist Janice Mirikitani Dies at 80 (Rafu Shimpo)
Janice Mirikitani, Glide Co-Founder and SF Poet Laureate, Dies (KQED)
Janice Mirikitani, Glide co-founder and poet, dies unexpectedly (Fox KTVU)
Janice Mirikitani, Poet and Crusader for People in Need, Dies at 80 (NY Times)
Select Poems by Janice Mirikitani
AAPI Women Voices: Untold Stories Through Poetry
Why is Preparing Fish a Political Act? Poetry of Janice Mirikitani (Video)