Beloved Community Engaged Scholar, Professor Paul M. Ong to Retire
With respect and admiration for his stellar record of achievement and with gratitude for service to campus and community, the UCLA Asian American Studies Center announces the retirement of Professor Paul M. Ong effective July 2017. A longtime member of the Center's faculty advisory committee, Professor Ong has dedicated his career of 32 years at UCLA to strengthen the bridge between "gown and town" through distinguished leadership and research.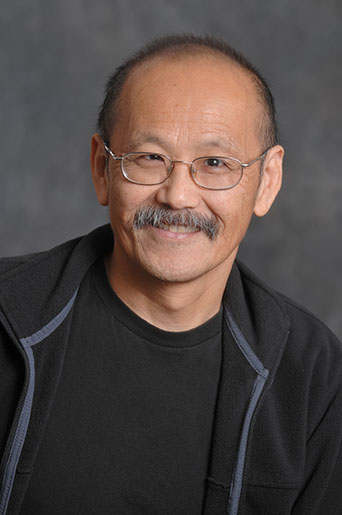 Professor Ong is a pioneering engaged scholar who has been an influential teacher and mentor as well as a major force in the field of Asian American Studies since the 1980s. Considered the "godfather" of Asian American policy and demographics, Marjorie Kagawa-Singer, Professor and Interim Director of the UCLA Asian American Studies Center has said, "Paul Ong is the high standard by which others across the nation -- the vast majority of whom he professionally trained -- are measured in the policy and applied-research world." He holds academic appointments with the Department of Urban Planning, Asian American Studies Department, and the Institute of the Environment and Sustainability.
He has also provided tremendous service and leadership for the UCLA campus, chairing the Department of Urban Planning from 1995 to 1998, directing the Lewis Center for Regional Policy Studies and for many years chairing the Center's Faculty Advisory Committee. Most recently, he has served as the Director of the Center for Neighborhood Knowledge and Co-Founder and Senior Editor of the national AAPI Nexus Journal: Policy, Practice, and Community. Moreover, the Center awarded him with the 2013-14 Don T. Nakanishi Award for Outstanding Engaged Scholarship and 2011-12 C. Doris and Toshio Hoshide Distinguished Teaching Prize in Asian American Studies at UCLA. Professor Ong received his B.A. from the University of California, Davis, a Masters in Urban Planning from the University of Washington, and the Ph.D. in Economics from the University of California, Berkeley.
A prolific scholar, Professor Ong has authored or edited 9 books and published over 100 journal articles and papers, including the influential and often-cited State of Asian American series of policy-related studies for which he served as Research Director. He collaborated with the late professor and director Don T. Nakanishi and the Leadership Education for Asian Pacifics (LEAP) non-profit organization to develop the Asian Pacific American Public Policy Program, the nation's first think tank on Asian American issues. Through the AASC-LEAP decade long project, Professor Ong raised over $2M for the policy reports, that received national coverage from news outlets such as the New York Times, Los Angeles Times, U.S.A. Today, CBS Evening News, and from local and ethnic media. Throughout most of his life, Professor Ong has conducted extensive research on issues confronting low income and immigrant communities, and is particularly known for his research on the economic development pathways of racial and ethnic minorities and environmental justice. The results of his research have helped to create and change U.S. and global policies.
Professor Ong has also taught key service-learning courses for both Asian American Studies and Urban Planning at the undergraduate and graduate levels. Notably, Professor Ong has offered courses that are multidisciplinary and engaged with community-based research. For over three decades, Professor Ong has helped the AASC become an established leader in scholarship, public policy, academic programs, community-campus partnerships, and policy and research publications on Asian Americans and other vulnerable, understudied populations.
We are truly grateful for Professor Ong's remarkable contributions that he has made to the lives of colleagues, students, and the field of Asian American Studies and Urban Planning. We are truly privileged to have been the beneficiaries of his leadership and his exceptional dedication. He will be returning to UCLA as a research professor and we trust that he will continue to urge us all forward in our scholarship and advocacy with his leadership as an emeritus professor, and also continue to blaze new trails through his on-going research projects, such as the Urban Displacement Project, which aims to understand the nature of gentrification and displacement in the Bay Area and Los Angeles.
Please join us in thanking Professor Paul M. Ong for his outstanding leadership and commitment to UCLA and beyond, and to wish him well for his upcoming retirement.
Sincerely,
Professor Marjorie Kagawa Singer, Interim Director, Asian American Studies Center
Professor Vinit Mukhija, Chair, Department of Urban Planning
Professor Jinqi Ling, Chair, Asian American Studies Department