UCLA: Community Engaged Scholar, Professor Marjorie Kagawa-Singer to Retire
Dear Alumni and Friends: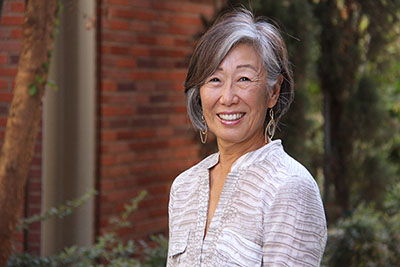 With sincere gratitude for service to campus and community, the UCLA Asian American Studies Center announces the retirement of Professor Marjorie Kagawa-Singer, after a twenty-one year career of research and teaching Asian American, Native Hawaiian, and Pacific Island Studies and Public Health at UCLA, effective July 2015.
Through her research, Professor Kagawa Singer has made significant contributions as an engaged and activist scholar. She has served as the Principle Investigator for Minority Training Program for Cancer Control, Associate Director of UCLA Lance Armstrong Center of Excellence for Cancer Survivorship and Co-Principal Investigator of the Asian American Network for Cancer Awareness, Research & Training (AANCART) Initiative. AANCART is the first-ever national cancer prevention and control research initiative specifically targeting Asian Americans funded by the National Cancer Institute. The mission of AANCART is to reduce cancer health disparities by conducting community-based participatory education, training, and research by, for, and with Asian Americans.
The Asian American Studies Center was fortunate to work with Professor Kagawa Singer and Professor Roshan Bastani in collaboration with community-based organizations throughout Los Angeles and Orange Counties and co-sponsor "Confluence of Culture and Science: Cancer in America's Asian Communities." She has been a longtime leader to the Center's work as a member of its Faculty Advisory Committee.
As Senior Editor for the Center's AAPI Nexus Journal from 2007-2012, she worked tirelessly to dismantle the barrier separating the academy and larger community, promote, and strengthen policy and applied-research on AANHPIs across the nation. Under her leadership and dedication, AAPI Nexus Journal partnered with the White House Initiative on Asian Americans and Pacific Islanders to produce a special issue, "Forging the Future" which is arguably the most comprehensive publication to date on Asian Americans, Native Hawaiians, and Pacific Islanders (AANHPI), demographic data trends, and federal policy -- including policy briefs on Civil Rights, Economic Development, Education, Health, and Native Hawaiians and Pacific Islanders by over fifty leading AANHPI scholars, applied-researchers, and community leaders from all over the United States.
As Director of the Concurrent Degree between Community Health Sciences and Asian American Studies, Professor Kagawa Singer has nurtured generations of students who have become academic, professional and community leaders. Professor Kagawa-Singer has a Masters in Nursing from the UCLA School of Nursing, as well as a Masters Degree and PhD in Anthropology from UCLA.
We are truly grateful for Professor Kagawa Singer's remarkable contributions that she has made to the lives of colleagues, students, and the field of AANHPI studies. Professor Kagawa Singer surely will be missed, but we trust that she will continue to grace us with her presence not only as an emeritus professor, but through her on-going research projects.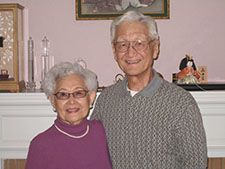 The UCLA Asian American Studies Center is also excited to announce that Professor Kagawa Singer and her husband, Dr. Peter Singer, M.D., have established the George and Lily Kagawa Award for Asian American and Pacific Islander Health Research in honor of Professor Kagawa Singer's parents. The Kagawa Award will support UCLA undergraduate and graduate student research partnerships with community-based organizations in health-related areas. Given Professor Kagawa's tireless work to bridge campus and community, this award is a wonderful tribute not only to her parents' legacy, but also to her own longtime efforts to improve the lives of others.
Please join us in thanking Professor Kagawa Singer for her dedication and invaluable contributions to UCLA and beyond, and to wish her well for her upcoming retirement.
Sincerely,
David K. Yoo
Director & Professor