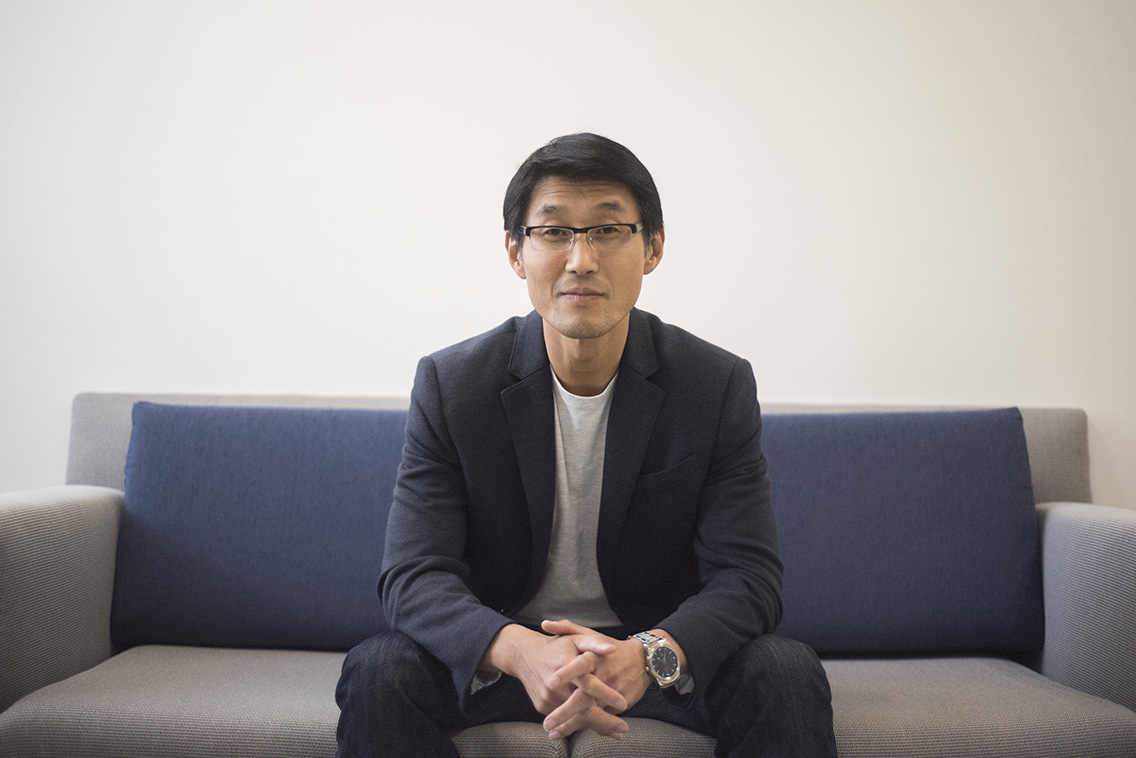 Professor Jerry Kang (Photo Credit: Daily Bruin/Miriam Bribiesca)
Dear Colleagues,
On behalf of the Asian American Studies Center, it is with mixed emotions and deep appreciation that I inform you that after ten years of distinguished leadership, service, and scholarship Professor Jerry Kang concluded two terms as holder of the Korea Times-Hankook Ilbo Chair in Korean American Studies, effective June 30, 2020. He has taught at the UCLA School of Law since 1995 and, with the completion of his tenure as the vice chancellor for equity, diversity and inclusion this year, he has returned to the UCLA faculty to pursue his interests in critical race studies research and teaching.
Professor Kang, considered an influential scholar of law and Asian American studies and highly regarded for his research on implicit racial bias, was appointed in 2010 as the inaugural endowed chair of what is deemed the first of its type in the nation.
In 2015, Chancellor Block appointed Jerry Kang as the inaugural Vice Chancellor for Equity, Diversity and Inclusion. During his five-year tenure, he was instrumental in helping to create a diverse, inclusive and welcoming environment for all students, staff, faculty, alumni and community partners at UCLA. He oversaw the rapid growth and development of the Discrimination Prevention Office and the Title IX Office; established BruinX, a research and development think tank focused on ensuring greater diversity in UCLA's faculty hiring; and organized CrossCheck Live conversations that provided guidance around free speech issues and provided a model for how we might teach and learn from one another.
I want to personally thank Jerry for his extraordinary leadership as the Korea Times-Hankook Ilbo Chair. During his tenure, he channeled generous resources of the Chair to enrich UCLA's intellectual environment, advance Korean American Studies, and connect the campus with community partners beyond UCLA.
In 2017, he led organizing efforts to hold a conference, "Sa-I-Gu: The Los Angeles Uprisings 25 Years Later — Witnessing the Past, Envisioning our Future" in recognition of the 25th anniversary of the Los Angeles uprisings. The conference brought together individuals from varying backgrounds to examine the historic event from multiple perspectives, and opened up discussion, analysis, and dialogue among students, faculty, staff, and community members.
More recently, he funded the Saigu Project, which includes an edited book on the 1992 Civil Unrest from the perspective of Korean American journalists and its impact on the Korean American community. The book features selected articles from the Korea Times and other media outlets during that time, new essays written by featured journalists, and scholarly articles reflecting on the history and significance of that transformational episode in Los Angeles.
Moreover, he supported the development of an AASC STORYBOOK, part of our growing collection of learning and resource microsites, that will feature a digital archive of the Korea Times English language edition and other media coverage of the 1992 Civil Unrest. It is an educational narrative on the history and perspective of Saigu from the experience of Korean Americans, a timeline, photographs, and curricular guides for high school and undergraduate education. Digitized photos and articles will be added to the Center's growing archival collection.
The Korea Times-Hankook Ilbo Chair in Korean American Studies was made possible by the generosity of lead donor, Jae Min Chang, a UCLA alumnus and chairman, publisher and CEO of The Korea Times-Hankook Ilbo newspapers as well as UCLA alumnus Mike Hong, chairman and CEO of Dura Coat Products, Inc.; and Do Won Chang, co-founder and CEO of Forever 21.
Please join me in thanking him for his outstanding leadership and commitment to UCLA. We are truly privileged to have been the beneficiaries of his leadership and his exceptional dedication.
The AASC and IAC will launch an internal search for Jerry's successor. We will announce the formation of a search advisory committee and further details soon.
Professor Karen Umemoto, PhD
Helen and Morgan Chu Endowed Director's Chair
UCLA Asian American Studies Center