Professor Marjorie Kagawa-Singer and Professor David K. Yoo are the 2014-15 co-recipients of the C. Doris and Toshio Hoshide Distinguished Teaching Prize in Asian American Studies
Dear Friends of the Center,
I am pleased to announce that Professor Marjorie Kagawa-Singer of the Department of Asian American Studies and Fielding School of Public Health and Professor David K. Yoo of the Department of Asian American Studies are the 2014-15 recipients of the C. Doris and Toshio Hoshide Distinguished Teaching Prize in Asian American Studies at UCLA.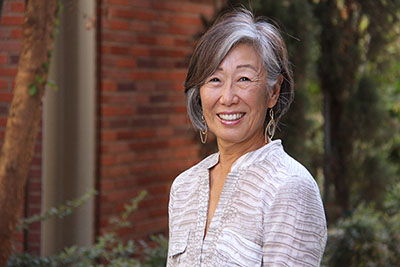 Professor Kagawa-Singer is among the nation's leading Asian American scholars in Public Health. She is a Co-Principal Investigator of the National Center for Reducing Asian American Cancer Health Disparities (AANCART) -- the first-ever national cancer prevention and control research initiative specifically targeting Asian Americans funded by the National Cancer Institute. The mission of AANCART is to reduce cancer health disparities by conducting community-based participatory education, training, and research by, for, and with Asian Americans. As Senior Editor for the Center's AAPI Nexus Journal from 2007-2012, she partnered with the White House Initiative on Asian Americans and Pacific Islanders to produce a special issue, "Forging the Future" which is arguably the most comprehensive publication to date on Asian Americans, Native Hawaiians, and Pacific Islanders (AANHPI), demographic data trends, and federal policy -- including policy briefs by over fifty leading AANHPI scholars, applied-researchers, and community leaders from all over the United States.
As Director of the Concurrent Degree between Community Health Sciences and Asian American Studies (MPH/MA), Professor Kagawa-Singer has nurtured generations of students who have become academic, professional and community leaders through her classes and as a faculty advisor. In particular, her course, Race, Ethnicity and Culture as Concepts in Practice and Research, has been incredibly important in bridging public health, communities, and ethnic studies. Professor Kagawa-Singer has a Masters in Nursing from the UCLA School of Nursing, as well as a Masters Degree and PhD in Anthropology from UCLA.
One student noted: "I have experienced first hand how Dr. Kagawa-Singer has served as a mentor and a source of consistent support for countless students, including myself. She is also a tireless leader in UCLA diversity initiatives and teaches innovative classes that inspire and motivate students to conduct more effective community-based, interdisciplinary research." Another student reflected that: "I've gained the most practical knowledge in addressing health inequities in my own communities through her classes. Because she expects students to improve the role of public health, she does an amazing job preparing students to embrace the chaos."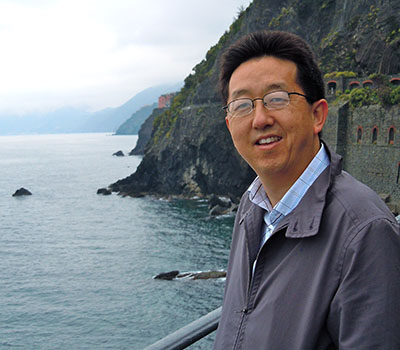 Professor Yoo's scholarship is in the area of Asian American history, having authored or edited 8 books (in print and forthcoming), including Contentious Spirits: Religion in Korean American History, 1903-1945. He is currently at work on two separate projects with Oxford University Press focusing on Asian American history. He has been a Senior Fulbright Scholar (Korea) and held fellowships from the Rockefeller Foundation, the John Randolph Haynes and Dora Haynes Foundation, and the Huntington Library. Professor Yoo received his Ph.D. from Yale University.
In the area of teaching, Professor Yoo has developed courses in Asian American religious history, the history of the Asian American movement as well as community-based/service learning. In particular, he has been teaching a two-sequence course, consisting of a large general education survey course on the Asian American movement, followed by a course in which UCLA undergraduates are placed with many of the leading Asian American community-based organizations in the greater Los Angeles area.
One student commented: "He went above and beyond to be sure that his students were placed with community organizations that aligned with their interests. As my advisor and mentor, he continued to look out for my future career opportunities. He was passionate about the long and exciting history of the Asian American Movement and engaged students consistently around the issues that are still pervasive in our communities." Another student stated: "Despite the many roles he plays in the Asian American Studies Center, the Department, and in the community, he still makes himself available to helping his students, and always with a warm and welcoming attitude."
The late C. Doris Hoshide, Class of 1934, established the teaching prize to recognize an outstanding professor in Asian American Studies. She and her husband were longtime supporters of Asian American Studies at UCLA. The Hoshide Prize includes a one thousand dollar award.
Please join me in congratulating Professors Kagawa-Singer and Yoo.
Sincerely,
Thu-Huong Nguyen-vo
Associate Director