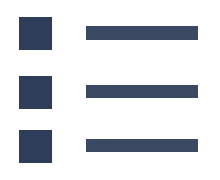 Back to the Directory of Oral History Interviews
The following copyrighted © program is the property of the University of California, Los Angeles, Asian American Studies Center. ® All rights reserved. It may be used freely for educational and not-for-profit activities. Any use of content, images, and materials must be properly cited. For other uses or inquiries, please contact the Asian American Studies Center at UCLA.
PREETI SHARMA grew up in South Florida and attended the University of Florida before entering graduate school at UCLA. As a master's student in the UCLA Department of Asian American Studies, Sharma became involved in a wide array of Los Angeles-area Asian American community organizations, including Khmer Girls in Action, South Asian Network, and Chinatown Community for Equitable Development. Currently, she is a Ph.D. candidate in the Department of Gender Studies; her research is focused on the roles of South Asian American and Vietnamese American women in the beauty industry.
VIDEO INFORMATION
Interviewer: Meg Thornton
Producer: Janet Chen
Editors: Lian Mae Tualla
Credits: Janet Chen, Emory Johnson, Christian Gella, Lian Mae Tualla, Kenyon Chan, Helen and Morgan Chu