Nagasaki: The Morning After
The charred bodies would indicate ground zero was approximately one-half mile away. The smoke stacks in the distance are of an armament factory approximately one mile from the ground zero. The manufacturing area in the valley was surrounded by homes.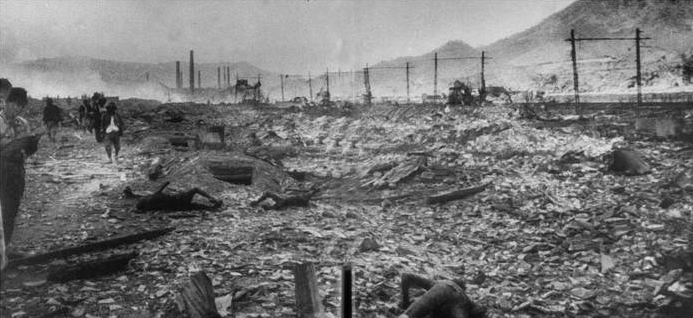 Atomic bombing of Nagasaki, August 9, 1945. Photograph by Yosuke Yamahata, assigned to document the destruction.