The Passing of Dr. Paul I. Terasaki (1929-2016)
Dear Alumni and Friends,
It is with sadness that I send along the news of the passing of Dr. Paul I. Terasaki on 25 January 2016 in Los Angeles. Dr. Terasaki was a longtime UCLA faculty member and pioneering medical scientist and an alum who earned three degrees from UCLA. His generosity to UCLA over the years took many forms and included the Asian American Studies Center to which the Terasaki family supported student scholarships and a key gift to establish the Yuji Ichioka and Emma Gee Endowment in Social Justice and Immigration Studies.
Our thoughts go out to Dr. Terasaki's family during this difficult time, and may he rest in peace. Please see below for a more detailed announcement from the Terasaki Research Institute.
Sincerely,
David K. Yoo, Ph.D.
Director & Professor
UCLA Asian American Studies Center
---
Remembering Dr. Paul I. Terasaki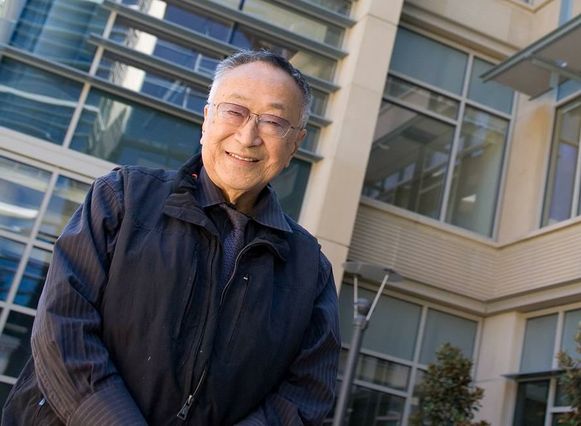 It is with great sadness and regret that we inform our global HLA & Transplant colleagues that Dr. Paul I. Terasaki, HLA Pioneer, founder of One Lambda, Inc. and founder of the Terasaki Foundation, passed away this morning at his home in Los Angeles. Dr. Terasaki was born in Los Angeles in 1929. He spent three high school years during World War II interned with his family and other Japanese Americans in the Gila River War Relocation Center in Arizona. He later earned his bachelor's, master's, and doctorate in zoology from UCLA and was professor of surgery in the Department of Surgery.
In 1964, Dr. Terasaki developed the microcytotoxicity assay, a tissue-typing test to match organ transplant donors and recipients. The test required only 1 microliter each of antisera and 1 microliter of lymphocytes (human white cells) used to identify human leukocyte antigens (HLA). The test was adopted as the international standard for tissue typing. He has also focused on the study of the humoral theory of transplant rejection, which states that antibodies cause allograft rejection. Dr. Terasaki published many books, and scientific papers in transplantation. He received many awards including the prestigious Medawar Prize. The prize, named after Nobel Laureate, Sir Peter Medawar, recognizes the outstanding investigators whose contributions have had a profound influence on the field of organ transplantation. The Medawar Prize is universally considered to be commensurate with the most outstanding world prizes for scientific achievement.
In 1969, Dr. Terasaki established the UCLA Tissue Typing Laboratory and directed the laboratory until 1999 when he retired. In 1984, he founded One Lambda, Inc.; a company to develop and provide transplant centers worldwide with the tools they needed to better match their patients and monitor them pre/post-transplant. In 1999, following his retirement from UCLA, he founded the Terasaki Foundation, a research center dedicated to cancer immunotherapy and the study of humoral immunity and transplantation. In 2012, he sold One Lambda, Inc. to Thermo Fisher Scientific.
Dr. Terasaki is survived by his wife Hisako, his four children, Mark, Keith, Taiji, Emiko and his 6 grandchildren. At this time, the family has requested privacy while they go through this very difficult time. A memorial service is being planned and an announcement will be sent at a later date.
Source: https://terasaki.org/institute/