William "Bill" G. Ouchi Retires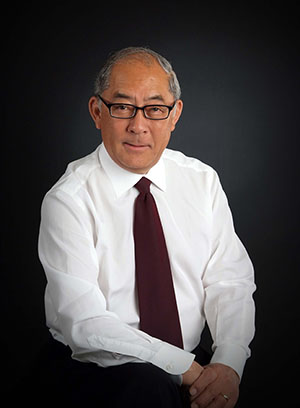 Professor Bill Ouchi wrapped up a thirty-six-year career of research and teaching management and organization design at UCLA, with the immeasurable appreciation of the Asian American Studies Center and the wider UCLA community.
Professor Ouchi was a member of the Center's faculty advisory committee for over twenty years, the Center's AAPI Nexus Journal editorial board for over ten years, and provided guidance for our early public policy initiatives. He also strongly supported and advocated for the continued growth of the Center and served as a committed mentor to many of its affiliated faculty and students. He was instrumental in facilitating collaborative ties between the AASC and community-based groups, museums, and elected officials, such as Leadership Education for Asian Pacifics, Inc. and the Japanese American National Museum. He was particularly active during all of the major reviews of the AASC like the 15-Year continuation review and the Five-Year reviews. Professor Ouchi has been the recipient of UCLA's outstanding teaching award, served as Associate Dean at Anderson School, and well-regarded nationally and internationally as a leader in community and educational affairs. In 2006, the Los Angeles Unified School District, named a public charter school after him and his wife - Alliance William & Carol Ouchi High School.
A longtime civic activist, Professor Ouchi took leave from UCLA from 1993 to 1995 to serve as advisor and chief of staff to then Los Angeles Mayor Richard Riordan. At UCLA, he founded and serves on the board of the Riordan Programs, which have served inner-city Los Angeles high school and college students since 1987. Professor Ouchi was born and raised in Honolulu, Hawaii, where he graduated from the Punahou School in 1961. He received his B.A. at Williams College, his M.B.A. at Stanford University, and his Ph.D. at the University of Chicago.
Professor Ouchi is a bestselling author and has written four books and several articles, most of them pertaining to the structure of very large business and government organizations. His recent research centers on discovering new ways to organize large, urban public school systems to improve student achievement. After retirement, Dr. Ouchi was appointed to serve in the David Geffen School of Medicine (DGSOM) as Associate Director of the DGSOM CTSI (Clinical and Translational Sciences Institute) and as Co-Director of the CTSI Health Innovation Board.