Dr. Marjorie Kagawa Singer Appointed 2016-17 AASC Interim Director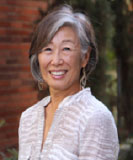 We are pleased to announce that Dr. Marjorie Kagawa Singer has agreed to serve as the 2016-17 Interim Director of the Asian American Studies Center, effective immediately.
Professor Emeritus Kagawa Singer concluded a twenty-five year career of research and teaching Asian American, Native Hawaiian, and Pacific Island Studies and Public Health at UCLA in July 2015. Shortly afterwards, she was recalled by UCLA to serve as a Research Professor, Director of Equity, Diversity and Inclusions, and Chair of the Dean's Ad Hoc Diversity Committee for the UCLA Fielding School of Public Health.
An engaged and activist scholar, Kagawa Singer has been a longtime leader of the center's work as a member of its Faculty Advisory Committee. As Senior Editor for the AAPI Nexus Journal from 2007 to 2012, she worked tirelessly to dismantle the barrier separating the academy and larger community and to promote policy and applied research on AANHPIs across the nation. As director of the concurrent degree between Community Health Sciences and Asian American Studies, she nurtured generations of students who have become academic, professional, and community leaders.
Beyond UCLA, she has participated on numerous boards and committees at the local, state, and national level for cancer control and public health, such as the Los Angeles County Women's Health Policy Advisory Board, the Board of the National American Cancer Society, the Intercultural Cancer Council, and the Foundation for Psychocultural Research. Her research expands the traditional behavioral research paradigm to include cultural differences in the incidence and experience of cancer and other chronic diseases and to build the capacity of communities to reduce the unnecessary burden of disease in their communities through direct services and policy advocacy.
Dr. Kagawa Singer has a master's degree in nursing from the UCLA School of Nursing, and master's and doctorate degrees in Anthropology from UCLA.
We greatly appreciate Dr. Kagawa Singer's willingness to be of service to the UCLA Asian American Studies Center by assuming this leadership position. Please join us in welcoming her to this new role.