Professor Keith Camacho promoted to Associate Professor
Dear Alums and Friends,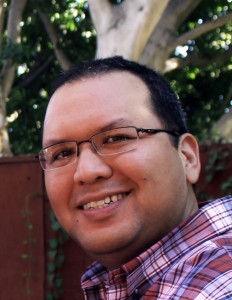 We are very pleased to announce that Professor Keith Camacho of the UCLA Department of Asian American Studies has been promoted to the rank of Associate Professor with tenure! Professor Camacho is an award-winning scholar and teacher and has been involved in bridging campus and community in his research and community-based activities. Appointed to the UCLA faculty in 2006, Professor Camacho has been a wonderful colleague, mentor, and campus citizen. His recently published book, Cultures of Commemoration: The Politics of War, Memory, and History in the Mariana Islands (University of Hawaii Press), was awarded the Masayoshi Ohira Memorial Prize (Japan) and the Governor's Humanities Award for Research and Publication in the Humanities (CNMI). Along with the feminist scholar Setsu Shigematsu, he also co-edited the volume, Militarized Currents: Toward a Decolonized Future in Asia and the Pacific (University of Minnesota Press). Professor Camacho then served as guest editor of the landmark Amerasia Journal 37:3 (2011) special issue, "Transoceanic Flows: Pacific Islander Interventions across the American Empire." He received his B.A. from the University of Guam, a Masters in Pacific Islands Studies and a Ph.D. in History (with Distinction) from the University of Hawaii at Manoa.
Professor Camacho has been the recipient of the C. Doris and Toshio Hoshide Distinguished Teaching Prize in Asian American Studies as well as the inaugural winner of the Don T. Nakanishi Award for Outstanding Engaged Scholarship in Asian American and Pacific Islander Studies at UCLA. Both prizes are housed in the Asian American Studies Center. Professor Camacho has worked closely with multiple Pacific Islander community organizations in southern California and across Oceania on a wide range of issues. Additionally, he has held research appointments in indigenous studies at the University of Canterbury, New Zealand, and at the University of Illinois, Urbana-Champaign. He has also been an active member of the Center's Faculty Advisory Committee, helping the Center to award prizes and scholarships to UCLA undergraduate and graduate students. The entire campus community is indeed fortunate that Professor Camacho is at UCLA, and we look forward to working with him for many years to come.
Please join us in congratulating Professor Keith Camacho!
Sincerely,
David K. Yoo, Director & Professor
Asian American Studies Center and Department
Jinqi Ling, Chair and Professor
Department of Asian American Studies