The Medical Investigation in the Bombing of Nagasaki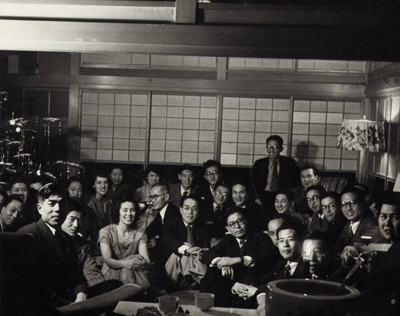 Dr. James and Mrs. Yamazaki attending a holiday party.
It was four years after the bombing when I arrived in Nagasaki in 1949. I was 33 years old. I barely spoke the language and was undoubtedly a foreigner in my father's homeland, and, as the lead physician, wearing the hat of the US Atomic Bomb Medical Team. I would have to develop a relationship with the people if we were to conduct a long-term study, perhaps more than 50 years, if we were to observe the life-time atomic bomb effect of the youngest survivors. My assignment in Nagasaki was to lay the groundwork for conducting a study paralleling the burgeoning program of Hiroshima, where a full complement of administrative and medical personnel was already in place.