Eight Hundred Mile Trek
After being captured by the Germans, I embarked on an eight hundred mile trek through Germany by foot and train boxcar. On the third day of capture, we survived a bombing raid in the marshalling yard of Hanover. In Nuremberg in April some of my fellow POWs were killed in a massive air raid as our column was departing the city.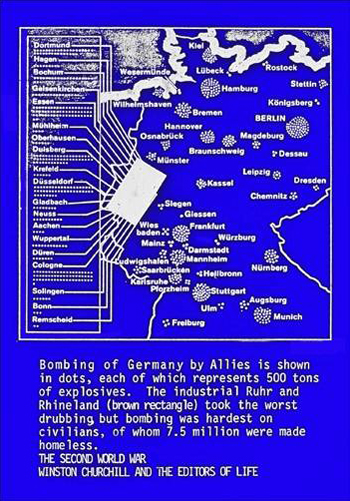 Bombing of Germany by Allies.