Prelude to World War II
A perspective of the Asian immigration to America in the opening of the 20th Century is a segment of the sweep of western colonization of the world begun by the nations of Europe in the 1500s. By the late 19th Century, the United States extended this movement to the Philippines, overtaking Spainís occupation that began in the 1500s. At the opening of the 20th Century China was unable to counter this domination.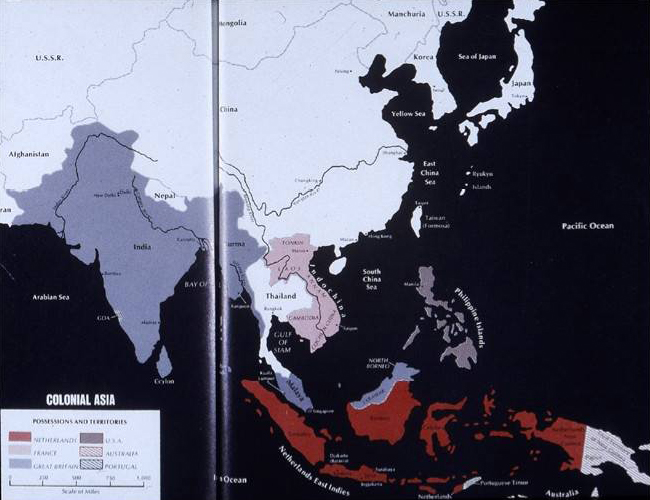 Colonial Asia, 1500-1941.